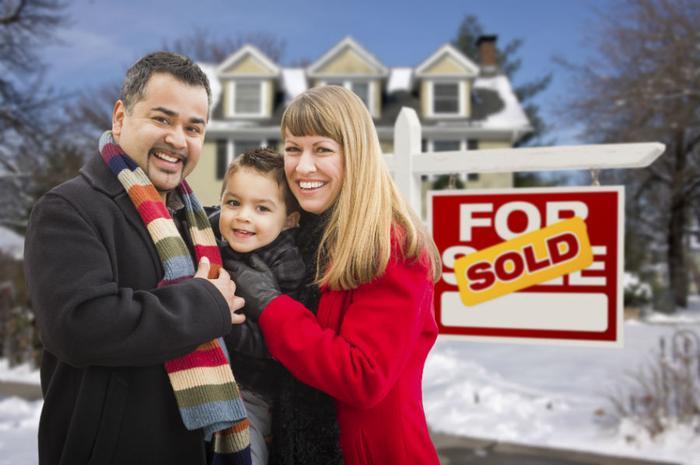 People tend to purchase homes in the spring, which is why it's called the "spring home-buying season." They don't call it the winter home-buying season.
But maybe they should. A new data analysis from ATTOM Data Solutions suggests that winter is the best time to purchase a home if you want to secure the best deal possible -- and it makes sense. In the spring, buyers have the most competition for homes and might even encounter a bidding war, which could encourage sellers to hold out for their listing price. With less competition in winter months, buyers have a little more leverage.
When ATTOM Data Solutions looked at home closings all year round, they found only three days in which buyers got homes priced below the estimated market value. All three days were in December.
The day after Christmas is ideal
The analysis shows buyers who closed the day after Christmas got the biggest discount from the full market value. Researchers reached that conclusion after looking at more than 23 million home sales over the last six years.
"Closing on a home purchase the day after Christmas or on New Year's Eve can be one of the most financially beneficial holiday-season gifts you can get," said Todd Teta, chief product officer with ATTOM Data Solutions. "While lots of folks are shopping the day-after Christmas sales or getting ready to ring in the New Year, our data shows that buyers and investors are buying homes on those days at a discount."
Granted, the discount isn't huge. On December 26, buyers save about $500 on the purchase of a median-priced home. But when you're buying a house, every little bit helps. On the other hand, buyers who wait until June to close on a house will end up paying a 7 percent premium, Teta says.
Home experts at Nationwide Insurance agree that winter is one of the best times to buy a home, but they say autumn is also a good time. The approach of the holidays, they say, distracts potential buyers so that there is less competition.
In the end, that reduced competition may be the biggest benefit from fall and winter home-shopping. It increases the likelihood that you'll get the home you want without another buyer swooping in at the last minute and offering a higher price.