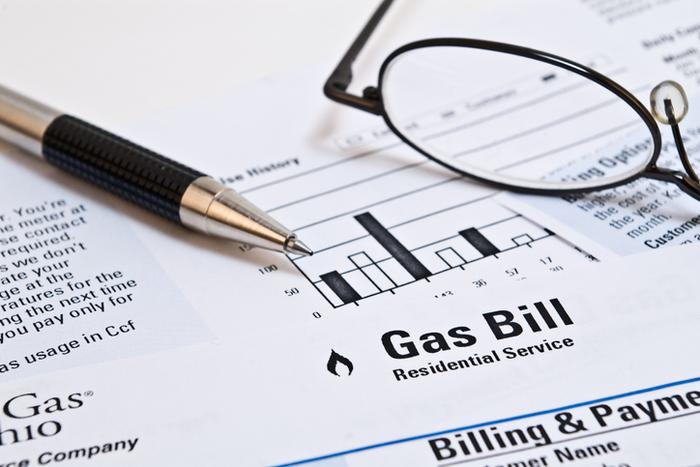 Not long ago the headlines were filled with dire warnings about skyrocketing home heating bills this winter. It could still happen, but industry experts say a sudden and unexpected drop in natural gas prices could help consumers cope.
The market price of natural gas is now down 40% from the record highs it hit in August, which set off alarm bells. High gas prices, brought on by shortages in Europe and caused by the Russian-Ukraine war, raised the possibility that millions of Americans, already struggling with inflation, might be faced with difficult choices this winter.
Then, it got warmer – especially in Europe, which needed less gas from the U.S. Here at home, mild weather also prevailed in much of the country during October. 
At the same time, producers have racked up record production levels. The Wall Street Journal reports gas storage facilities are filled to the brim.
Of course, we're still in the fall months. Winter still lies ahead but industry analysts have revised their forecasts, saying natural gas prices in 2023 might even be lower than their 2022 average.
Nearly half of U.S. homes heat with gas
Nearly half of U.S. homes are heated with natural gas, according to the U.S. Energy Information Administration (EIA). But even consumers heating with electricity could catch a break since many electric power plants are fueled by natural gas.
Besides a surge in domestic production, other factors may be weighing down natural gas prices as we head into the home heating season. Economic concerns, including the possibility of a global recession next year, have tempered demand and prices.
Whether the natural gas price break extends into the depths of winter will likely depend on the weather. The Old Farmer's Almanac, which has been remarkably prescient over the years, advises Americans to bundle up.
"We believe that most of the U.S. will be colder than normal this winter, although summer will be mostly warmer than usual," the authors write. In addition to a neutral to perhaps weak El Niño, important weather influences will include a continued warm phase of the Atlantic Multidecadal Oscillation (AMO), a neutral to positive North Atlantic Oscillation (NAO), and a negative Pacific Decadal Oscillation (PDO). Oscillations are linked ocean-atmosphere patterns that can have long-term effects on the weather."
But at the National Oceanic and Atmospheric Administration (NOAA), forecasters are expecting the U.S. will generally have a mild winter. The agency said it expects warmer-than-average temperatures for the Southwest and along the Gulf Coast and eastern seaboard.