---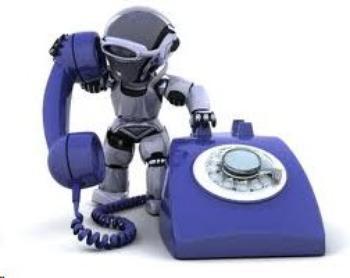 What's even more annoying than spam emails? How about robocalls -- those telemarketing calls placed by robots?
Hoping to stamp out at least of the most infuriating calls, the Federal Trade Commission took a page from "American Idol" and sponsored a contest, the FTC Robocall Challenge, offering a $50,000 prize for the best overall solution to block robocalls.
Today, out of nearly 800 submissions, two winners were selected. Serdar Danis and Aaron Foss will each receive $25,000 for their proposals, which both focus on intercepting and filtering out illegal prerecorded calls using technology to "blacklist" robocaller phone numbers and "whitelist" numbers associated with acceptable incoming calls.
Both Danis and Foss also proposed using a CAPTCHA-style test to prevent illegal calls from ringing through to consumers.
Two Google engineers were chosen in a parallel corporaate competition that doesn't include a cash award. Daniel Klein and Dean Jackson from Google were chosen for their Crowd-Sourced Call Identification and Suppression solution.
"The solutions that our winners came up with have the potential to turn the tide on illegal robocalls, and they show the wisdom of tapping into the genius and technical expertise of the public," said Charles Harwood, Acting Director, FTC's Bureau of Consumer Protection. "We're hoping these winning proposals find their way to the marketplace soon, and will provide relief to millions of American consumers harassed by these calls."
Brief descriptions of all the eligible challenge entries are available on a submission gallery at robocall.challenge.gov.
---