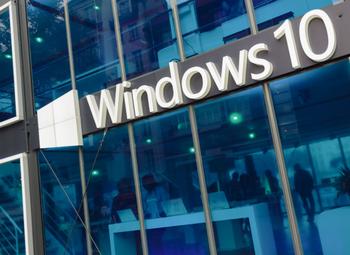 Microsoft has announced that it will be rolling out its April 2018 Update for its Windows operating system worldwide on Monday.
Users will be able to download the upgrade for the for free on April 30 by using the Windows Update tool; those who delay installation will receive notifications for the patch starting on May 8.
Aaron Woodman, general manager of Microsoft's Windows product, tells TechCrunch that the update will add a few new features that should help users be more productive and manage their time wisely.
"When you think about the release, there is a theme being pulled through," he said in an interview. "How do we help customers really get things complete and save time and be more efficient on Windows than on any other operating system?"
Keeping users productive
The answer to that question comes in the form of a couple of new features called Timeline and Focus Assist.
Timeline allows users to track their most recent activity with the files that they open and work on across all of their devices. The feature allows consumers to sync their progress on any given document or file to mitigate any problems of figuring out where they last left off. A search function also allows users to filter their files, so they can find what they're looking for quickly.
While Timeline should help consumers track their progress and easily access files, Focus Assist basically acts as a mute button for notifications. Users can set the feature to automatically mute notifications during a certain time of day, or it can be turned on whenever a user needs to bear down and focus on their work.
Users can choose exactly which types of notifications are muted within the feature, so there's no need to worry if you're awaiting an important call or email when you're trying to be productive. Users will receive all of their notifications promptly after turning the feature off.
For more information on patches and features included in the April 2018 Update, such as changes to Microsoft Edge and dictation, consumers can visit Microsoft's site here.