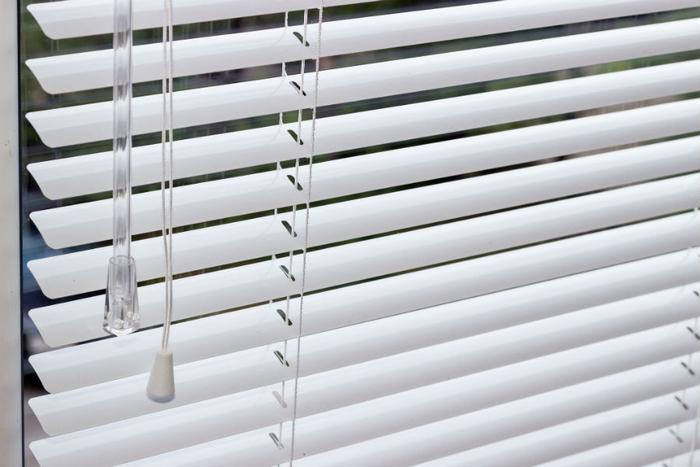 New safety standards for window coverings take effect this weekend. They are aimed at reducing strangulation hazards to children, a threat the Consumer Product Safety Commission (CPSC) calls one of the top five hidden hazards in American homes.
Under the new standards that go into effect December 15, most of the window covering products sold in the U.S. will either be cordless or have only inaccessible short cords. The Window Covering Manufacturers Association (WCMA) says the regulation will cover over 80 percent of the blinds and drapes sold in the U.S.
There are also new requirements for custom window covering products in addition to stock products sold off the shelf.
"Stock products account for more than 80 percent of all window covering products sold in the U.S., and CPSC incident data shows that requiring these products to be cordless or have inaccessible cords would have the most significant and immediate impact on reducing the strangulation risk to young children from certain window covering cords," said WCMA Executive Director Ralph Vasami.
Exceptions for custom products
Window shade cords will not completely disappear, however. Custom-order products will still be available for some consumers, including the elderly and people with disabilities, as well as consumers with windows that are in hard-to-reach locations.
But the regulations will require custom-made products to have operating cords that are no more than 40 percent of the blind's height. Currently, the cord length is not regulated whatsoever. Blinds must also be tilted using a wand instead of a cord.
There have been a number of window covering recalls over the years because of strangulation hazards. In 2012, Blind Xpress of Livonia, Mich., recalled about 139,000 custom-made vertical blinds and 315,000 horizontal blinds. A two-year-old Michigan girl reportedly strangled in the vertical blind cord that was not attached to the wall or floor.
The WCMA said it and its member companies worked with the CPSC for several years to draft the new regulations. Acting CPSC Director Ann Marie Buerkle said the new standard will have a "significant impact" on the strangulation risk that window cords pose to young children.
Consumers will be able to identify window coverings that conform to the new standard by looking for the "Best For Kids" certification label.