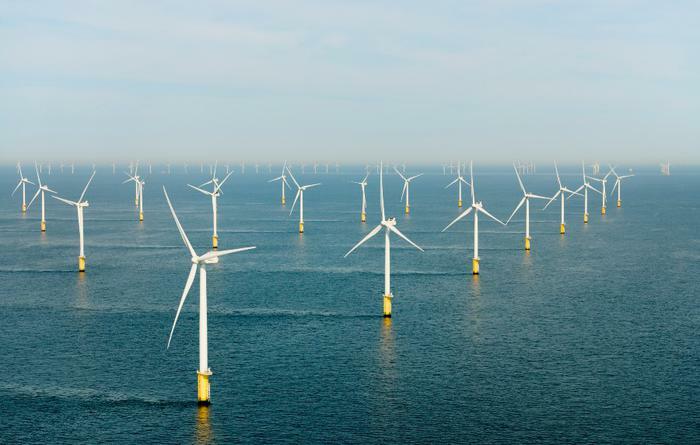 The Biden administration announced on Tuesday that it will open up parts of the Pacific coast to commercial-scale offshore renewable energy development. 
This will be the first time a major wind project is launched on the West Coast. Two areas are being honed in on: one at Morro Bay and another near Humboldt County. These areas could generate up to 4.6GW of energy, which the White House says is enough power for 1.6 million homes over the next decade. 
"I believe that a clean energy future is within our grasp in the United States, but it will take all of us and the best-available science to make it happen," Secretary of the Interior Deb Haaland said in a statement today.
Floating offshore wind technology
Since waters off the West Coast get deeper faster, the Biden administration plans to deploy floating wind farms. The Department of Energy says it's invested more than $100 million into researching, developing, and demonstrating floating offshore wind technology. 
Biden's goal is to get America to 100% clean electricity by 2035 and the entire U.S. economy to clean energy by 2050. California is also taking aggressive steps to combat the climate crisis. Governor Gavin Newsom has set a clean energy deadline for the economy of 2045. In a statement, he described Biden's wind project as "game changing" for California.  
"Developing offshore wind to produce clean, renewable energy could be a game changer to achieving California's clean energy goals and addressing climate change – all while bolstering the economy and creating new jobs," he said. "This historic announcement, which could provide clean power for up to 1.6 million homes over the next decade, represents the innovative approach we need for a clean energy economy that protects the coasts, fisheries, marine life and Tribal and cultural resources we value so much as Californians."
More wind projects are currently awaiting federal approval. All of them are located off of the East Coast. The first commercial-scale offshore wind farm received approval earlier this month.