---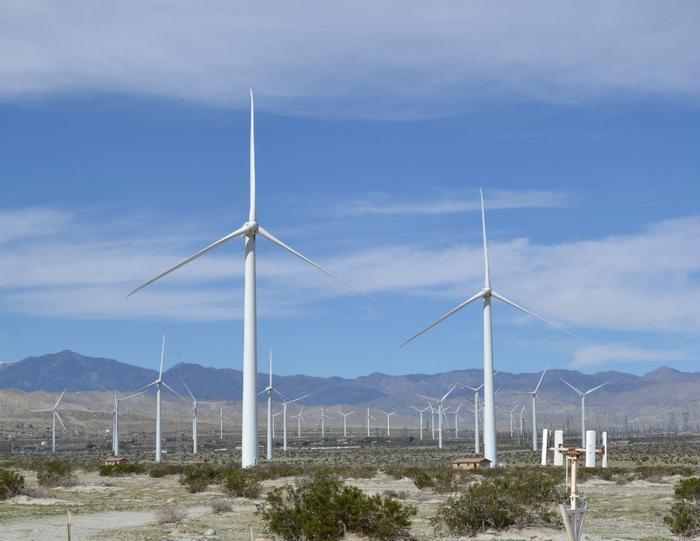 Clean energy may be the way of the future, but the business practices of one Texas businessman came out looking very dirty. Federal agents say that David Lyman Spalding scammed investors in his renewable energy company out of $3.7 million between 2003 and 2011.
While Spalding said that the money was going towards developing land for wind farm construction, he was, in fact, pocketing the majority of the money to finance his lavish lifestyle, according to court documents. After being indicted in federal court last year, Spalding has been sentenced to 15 years in federal prison and must pay back over $3.3 million to his victims.
False promises
When Spalding started out in 2003, he explained that his company – Wind Plus Inc. – would buy up land leases and obtain permits so that wind farms could be built. He promised to conduct meteorological studies, environmental studies, and collect wind data so that he could eventually work out deals with power companies who would build the farms on the procured land.
Spalding was able to lure in investors with many attractive and professional claims about his business model. In addition to hosting parties and happy hours for investors, he handed out brochures and gave professional presentations on his company's plans. He even offered to provide bonuses to investors who brought other clients into the business venture, prosecutors said.
Investors who followed through were offered promissory notes that stated that their money would be paid back within a two-to-twelve-month period. If the repayment was not on time, they could expect a 10% interest to be added on top of their original contribution, in addition to stock options for when the company would eventually go public.
In actuality, the promises that Spalding made were complete shams. Investors never received bonuses for bringing in new clients and the majority of their money went towards a new home and luxury vehicle, Caribbean and European vacations, expensive jewelry and clothing, and other extravagances. Spalding only ever paid back a small amount of the $3.7 million to investors, but that was only to keep them from demanding their investments back in full or filing a complaint.
Following the money
In 2009, Wind Plus Inc. filed for bankruptcy when the money dried up; this didn't stop Spalding, though. He created a new company called Baseload Energy that followed a similar scam-like structure to Wind Plus Inc. – but this time dealing in geothermal energy.
By late 2010, one investor finally had enough and reported Spalding's activity to the FBI. The agency opened a case and found that Spalding did not even have a personal bank account; he had been using the money from Wind Plus almost exclusively for his own ends.
After examining all of the financial evidence and building a case, Spalding was indicted in April of 2015. His sentence of 15 years in prison and over $3.3 million to paid in restitution was handed down in March.
---