---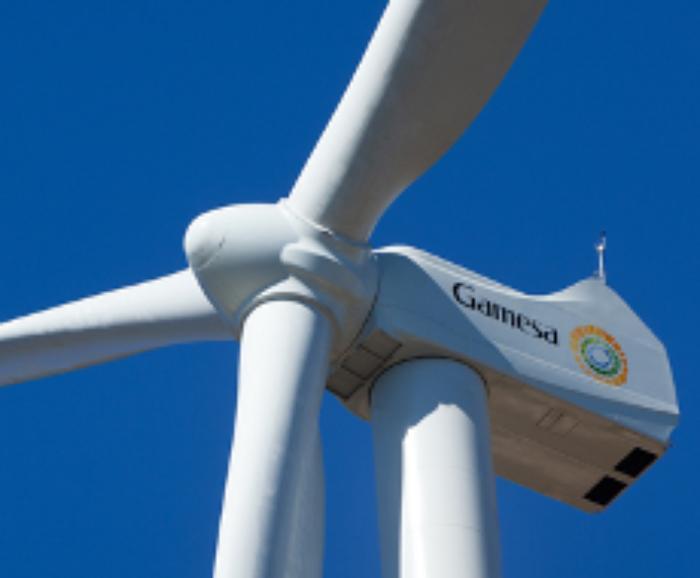 The mainstream media conveniently ignores that President-elect Donald Trump cares about birds. "The [Obama] administration fast-tracked wind projects that kill more than 1 million birds a year," Trump told a group of oil men and women in North Dakota last May. In August, he furthered his stance, telling people: "The wind kills all your birds. All your birds, killed. You know, the environmentalists never talk about that."
Whatever his true motivation, Trump throughout his campaign has bashed the renewable energy industry as being inefficient and unsafe to birds while making promises to bring back coal plants, drill on public lands, and otherwise "unleash America's $50 trillion in untapped shale, oil, and natural gas reserves," concerns from environmental scientists be damned.
Wind in trouble?
It is no surprise, then, that shares in Vestas Wind Systems A/S, a Danish company that is the world's biggest wind turbine producer, plunged by 14 percent shortly after Trump's victory. The company's chairman told Bloomberg News that the American market is an important source of business, but he otherwise didn't sound particularly worried. "I think Trump has a lot of other things to deal with right now rather than wind energy," the chairman reportedly said.
"While we won't speculate so soon after the election regarding different scenarios that could play out for the renewable energy sector during Mr. Trump's presidency, it's worth remembering that wind and renewable energy have broad bipartisan support in the United States," company spokesman Michael Zarin adds in an email to ConsumerAffairs.  "Polls show for example that almost 80 percent of Trump supporters want more wind farms built in the United States."
Good business in Republican states
In the United States, the wind industry has a similar, vaguely positive take. "With over 80% of all wind farms in Republican-held congressional districts, we envision that the Republican leadership in Congress and the White House will want to keep our industry growing," the industry trade group American Wind Energy Association said in a release shortly after the election, adding that they are ready to work with the president-elect. The industry has claimed throughout the election that wind development enjoys broad support from Americans both Red and Blue.
In Texas, which supplies more wind power than any other state in the country, wind developer and attorney Steven DeWolf founded Wind Tex Energy back in 2002. The company's projects now comprise an estimated 5 percent of the state's wind energy.
"There is a fair amount of angst in the wind industry about what the Trump presidency will mean. I've seen some comments that it will be business as usual, I've seen others that it might change," DeWolf tells ConsumerAffairs. "But my take on it is nothing will change in the next four years." Like others, DeWolf doesn't expect Trump to invest more in wind, but he also doesn't anticipate losing the incentive programs that already exist.
Due to various factors, including the recession, 2008 was what DeWolf describes as the darkest time for the wind business. Since then, President Barack Obama has been "reasonably supportive," DeWolf says, providing production tax credits that Congress last year voted to extend until December 2019.
Still, such incentive programs are designed to be phased out by that 2019 expiration date unless more legislation is passed. "I think most folks in the wind business would have liked to seen it [the tax credit program] stay at 100 percent a little bit longer," says DeWolf, adding that while Texas wind developers are doing well, offshore wind development is unlikely to take off without generous incentives.
Fossil fuel subsidies outpace renewables
The more-of-the-same prediction is comforting enough for those who have already profited from wind energy, but environmental scientists say that much more government investment in renewables is necessary to halt climate change. Renewables receive $120 billion in incentives a year, an amount that is only a fraction of the subsidies that fossil fuels receive. According to the International Energy Agency, a Paris-based think tank, fossil fuels are enjoying $550 billion each year in subsidies. Such incentives, the IEA has said, discourage potential investments in cleaner energy.
In an interview with Marketwatch, an analyst was even less optimistic, telling the publication that Trump's presidency and a Republican-controlled congress both pose "significant risks" to existing tax credit programs for solar and wind.
Trump's pick to lead the Environmental Protection Agency, Myron Ebell, meanwhile, has dismissed concerns about climate change as mere "alarmism."
Thanks
Keep an eye on your inbox, the lastest consumer news is on it's way!
Unsubscribe easily whenever you want
---