---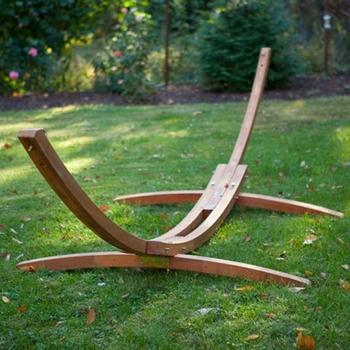 Williams-Sonoma has agreed to pay a $987,500 civil penalty, resolving charges that it failed to report immediately a defect involving Pottery Barn wooden hammock stands.
The San Francisco-based retailer of home furnishings and gourmet cookware imported the wooden hammock stands between March 2003 and July 2008, and distributed them exclusively through Pottery Barn and PBteen catalogs and websites, and Pottery Barn Outlet stores. The hammock stands were sold nationwide for approximately $300.
Deteriorating wood
When used outdoors, Consumer Product Safety Commission (CPSC) staff alleged, the wood in the hammock stands can deteriorate over time and break. Because the deterioration was occurring inside the metal bracket and was hidden from view, there was sometimes no outward indication to consumers that the wood was rotting until a consumer sat in the hammock and the beams broke. This posed fall and laceration hazards to consumers.
The company did not file its full report with CPSC until September 11, 2008. When the recall of 30,000 wooden hammock stands was announced the following month, Williams-Sonoma was aware of 45 incidents involving the hammocks, according to CPSC staff, including 12 reports of injuries requiring medical attention for lacerations, neck and back pain, bruising, and one incident involving fractured ribs.
Under federal law, manufacturers, distributors, and retailers are required to report to CPSC within 24 hours of obtaining information reasonably supporting the conclusion that a product contains a defect which could create a substantial product hazard, creates an unreasonable risk of serious injury or death, or fails to comply with any consumer product safety rule or any other rule, regulation, standard, or ban enforced by CPSC.
---