---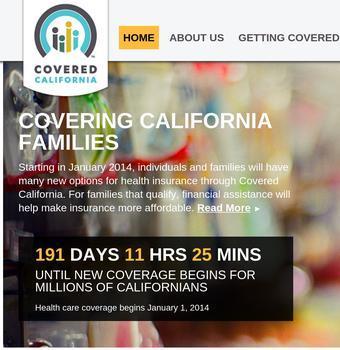 The Affordable Care Act tends to divide people along ideological lines, but come January it will also divide consumers along mostly economic lines.
Many people who purchase and pay for their own health insurance will get a subsidy from the government to help pay for it. Some won't. Those who get their insurance through their employers or labor union won't either, and in some cases may end up paying more.
Starting in October, consumers who purchase their own health insurance can start signing up for coverage through state health care insurance exchanges or, for those in states that refuse to set up an exchange, through a federal exchange.
Four levels of coverage
The exchanges will offer four levels of coverage, called Bronze, Silver, Gold and Platinum, with Bronze being the least expensive and Patinum the most expensive. These policies are more comprehensive than the high-deductible plans favored by many who pay for their own insurance. In many cases those who currently pay for their own policies are "grandfathered," and will not have to switch to a more expensive Obamacare policy. However, it may pay them to switch.
Under the Affordable Care Act, consumers purchasing the more expensive and more comprehensive coverage through the exchanges will get a generous tax credit from the government to offset the cost. The net cost of the better Obamacare policy will likely be significantly less than they are now paying for less coverage.
The Kaiser Family Foundation (KFF), which has conducted an extensive analysis of the impending changes in health care, finds that eliminating premium surcharges based on health conditions and limiting premium variation due to age will tend to lower costs for older and sicker consumers while raising premiums for consumers who are younger and healthier.
How it works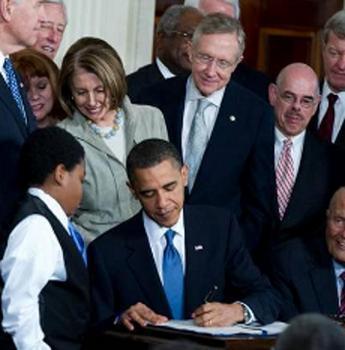 It will all depend on your income. The law has limits on the percentage of your income that your health insurance can cost. KFF has broken it down. Here is how it might work for a 40-year-old individual making $30,000 a year (modified adjusted gross income):
Estimated benchmark premium for a 40-year old = $3,857 per year (which will vary from area to area)

Consumer is responsible for paying 8.37% of their income = $2,512, or $209 per month
The lower premium is derived by subtracting a $1,345 subsidy tax credit from the federal government.
The tax credit can be used in any plan offered in the health insurance marketplace, so the person would end up paying a lower premium for the lowest cost silver plan or a lower cost bronze plan, and more to enroll in a higher cost plan.
The lower your income, the higher your subsidy. The higher your income, however, the less your subsidy. And once your income rises to a certain level, you get no subsidy at all, but must pay the full cost yourself.
Nearly half to get subsidy
"About half -- 48% -- of people now buying their own insurance would be eligible for a tax credit that would offset their premium," KFF said in its analysis. "This does not include over one million adults buying individual insurance today who will be eligible for Medicaid starting in 2014."
Assuming all eligible current enrollees applied for a tax credit, KFF estimates the subsidy would reduce the premium for the second-lowest-cost silver plan by an average of 32% across all people now buying insurance in the individual market. If they were to opt for the most expensive plan, they would have to cover more of the cost out of pocket. Choosing a Bronze or Silver plan would lower premiums the most.
KFF has produced this calculator to help consumers estimate the amount of their subsidy, or whether they would qualify for a subsidy. Many will not.
For example, a family of four earning $47,000 would receive no subsidy at all. According to KFF's calculate, the family's cost for health coverage would be $11,547 a year, or $962.25 a month.
Again, this would be for families purchasing their own health coverage. As long as an employer continued to provide health benefits, that coverage would continue.
---