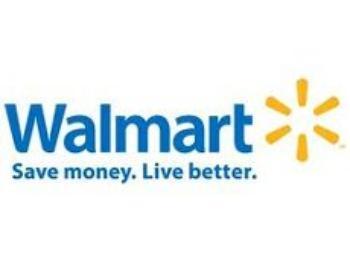 The car insurance marketplace continues to get more crowded. There's Progressive, Allstate, State Farm, Liberty Mutual and Nationwide, along with newcomers Esurance and Elephant.
Add to the list the nation's largest retailer. At the end of last month Walmartannounced a partnership with AutoInsurance.com to offer car insurance to online shoppers. The company that promises to have lower prices pledges lower insurance rates as well.
While Walmart isn't actually selling the policies it stands to profit by providing the way for consumers to comparison-shop for insurance. While Walmart pulled back from entering the bank business a few years ago, this foray into insurance gives the retailer more exposure in financial services.
Big savings reported
The service launched after a pilot project in Pennsylvania last year won favorable reviews from customers, who Walmart says reported average annual savings over their old policies by $1,168 per year.
"Our business is driven by a commitment to taking products and services that are complex and pricey and making them easy and affordable," said Daniel Eckert, senior vice president of services for Walmart U.S. "Our customers too often have to settle for auto insurance policies that aren't the best fit and cost more than they want to spend. With AutoInsurance.com, we're helping our customers save money on one of their largest household expenses in a new, quick and easy way."
Independent agents skeptical
Among the early skeptics of the venture are local, independent insurance agents, who already have to face pretty stiff competition. The National Association of Professional Insurance Agents (PIA), the trade group representing local insurance agents, isn't buying the $1,168 savings claim.
"As an average saving, that figure sounds unrealistic," said PIA National Executive Vice President & CEO Mike Becker. "Walmart says that the system it is using compares rates on an existing policy with rates on policies with the same coverage. If that is the case, we are skeptical that the average price difference for the same level of coverage can be that large."
While Walmart says its new service allows consumers to shop around for the best rate, Becker says independent agents do the same thing. But he says that when it comes to insurance, consumers should remember that price is just one factor.
The Insurance Information Institute (I.I.I.) advises that consumers should select an insurance company that has a good reputation for settling claims promptly, has good customer service and is financially stable.
Few shop online for insurance
AutoInsurance.com has conducted research it says indicates that only 1 in 5 consumers shops for car insurance, even though 90% say they comparison shop online for other types of products.
"We want to make comparison shopping for auto insurance much simpler and faster for everyone who wants to save money on their premiums," said Joshua Kazam, founder of AutoInsurance.com. "We believe strongly in the power of comparing. It's how you know you got a great deal on auto insurance."
Here's how it will work: when consumers visit the website they enter their name, address, date of birth and contact information.
Next they can opt-in to have the site retrieve their current auto insurance policy. This allows AutoInsurance.com to automatically auto-fill most of the necessary coverage information and provide a direct apples-to-apples comparison.
Then the customer receives multiple quotes from participating insurance carriers. Coverage may be customized, including raising or lowering deductibles, and changes are immediately reflected in the quotes.
If satisfied, the consumer can purchase the policy online. If they have questions, they can call a toll-free number and speak with a licensed agent.
Lending its name
Walmart's role in this venture appears to be mostly branding. The company will not sell the insurance directly but will direct consumers to the AutoInsurance.com site through Walmart.com and in-store signage.
Consumers in only 8 states – Arkansas, Louisiana, Mississippi, Missouri, Oklahoma, Pennsylvania, Tennessee, and Texas – can purchase policies right away. But both companies say they plan to expand the business nationwide within months.