---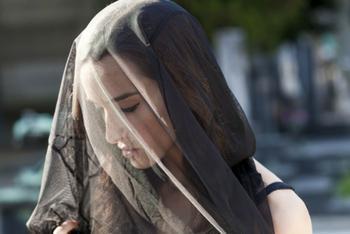 Losing a spouse can leave a deep, lasting wound. But widows and widowers just might be emotionally hardier as a result of the loss, new research suggests.
A study led by Virginia Commonwealth University found that widowed patients suffering from a neurological illness were happier than married patients with a similar illness.
The study -- published recently in the journal Healthy Aging Research -- builds upon the findings of a 2013 study, in which VCU and Virginia Tech researchers examined post-traumatic growth following loss of a spouse in chronic pain suffers.
In both studies, widowed patients experienced less emotional suffering and greater psychological hardiness than those who were married, divorced, separated, or single.
Better coping strategies
According to researchers, the reason for the discrepancy may have something to do with a widowed individual's ability to cope.
"Humans are incredibly resilient," said principal investigator James B. Wade, Ph.D., professor in the Department of Psychiatry at the VCU School of Medicine.
"By being confronted by and forced to deal with challenge, we develop new strategies for coping that allow us to better deal with future lifestyle threats."
In other words, having already coped with major lifestyle adversity can leave individuals better prepared to face adversity the next time it comes along.
Societal implications
Wade says the study's findings have important implications for all people, especially now that humans are living longer.
"Everybody is going to experience their own challenges, and this study shows that being confronted with adversity changes you," Wade said.
He adds that people grow, adapt and develop new coping strategies following the death of a partner, ultimately leading to higher levels of psychological resilience.
---