---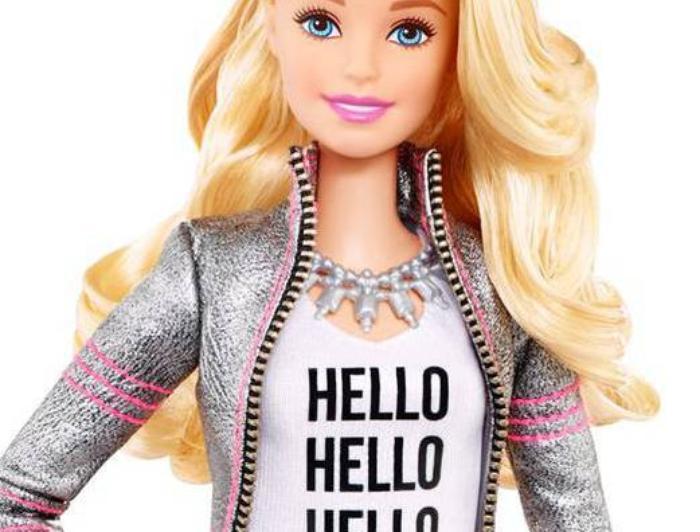 You might remember the uproar last February, after an enterprising reporter actually read Samsung's privacy policy and discovered how the "Voice Recognition" feature on Samsung SmartTVs not only recorded people's voices as they chatted in their own homes, but sent those recordings over wireless networks to third-party transcriptionists whose job was to listen to your spoken words and convert them into text form.
Arguably worse was the realization that Samsung is surely not the only manufacturer whose "smart" TVs eavesdrop on their owners, merely the only manufacturer to openly admit this.
(Remember that in modern techno-terms, the word "smart" has nothing to do with intelligence, but is another way of saying "connected or connectible to the Internet.")
That same month, Mattel representatives attending the 2015 Toy Fair in New York City unveiled "Hello Barbie," a wi-fi connected "smart doll" scheduled to start appearing on toy store shelves this fall. Little girls have always talked to their dolls but "Hello Barbie" is equipped with interactive software that lets it talk back, by analyzing its owners' speech patterns and producing contextually relevant responses.
It talks, it listens
In the demonstration, the Mattel rep told Barbie she liked being on stage. She later asked Barbie what she should be when she grows up, and the doll answered: "Well, you told me you like being on stage, so maybe a dancer? Or a politician? Or how about a dancing politician? I always say, anything is possible."
The software is not produced by Mattel but by ToyTalk, a company founded by Oren Jacob, former Chief Technology Officer for Pixar. ToyTalk debuted its first product late in 2013: a children's iPad game called The Winston Show, which TechCrunch described as similar to a "mash up [of] Dora The Explorer and You Don't Know Jack into some sort of quirky, witty, kid-friendly hybrid."
Indeed, Dora and similar shows helped inspire Jacob to develop ToyTalk in the first place; he noticed that Dora's young viewers would frequently talk to the TV while the show was on. Imagine how exciting it would be from a kid's perspective if characters like Dora could actually talk back!
Hence the ToyTalk app, The Winston Show and, possibly, Hello Barbie appearing on store shelves later this year.
Though not everybody wants to see that. The non-profit Campaign for a Commercial-Free Childhood responded to the news with a call to "Stop Mattel's 'Hello Barbie' Eavesdropping Doll," and quoted Angela Campbell, from Georgetown University's Center on Privacy and Technology, as saying "If I had a young child, I would be very concerned that my child's intimate conversations with her doll were being recorded and analyzed. In Mattel's demo, Barbie asks many questions that would elicit a great deal of information about a child, her interests, and her family. This information could be of great value to advertisers and be used to market unfairly to children."
That would never happen
But Oren Jacob says that won't happen; the voice recordings and other data collected by ToyTalk apps are "never used for anything to do with marketing or publicity or any of that stuff. Not at all." (Although it can email daily or weekly updates to parents, letting them know what their child has been saying to and around the doll.)
And Mattel said in a statement that it was "committed to safety and security" and that Hello Barbie would include "a number of safeguards to ensure that stored data is secure and can't be accessed by unauthorized users."
Yet ToyTalk's current privacy policy also states that:
We may use, store, process and transcribe Recordings in order to provide and maintain the Service, to perform, test or improve speech recognition technology and artificial intelligence algorithms, or for other research and development and data analysis purposes
And this:
We may share Recordings and other personal information with Service Providers who assist us in providing and maintaining the Service, developing, testing and improving speech recognition technology and artificial intelligence algorithms, or conducting research and development or who otherwise provide support for the internal operations of the Service.
If Mattel and ToyTalk move forward with Hello Barbie as planned, the doll is expected to sell for $74.99.
---