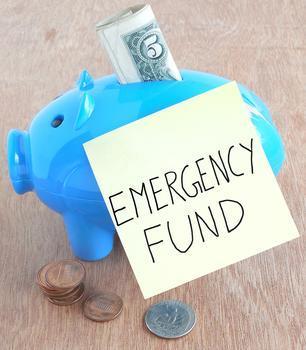 One of the goals of savers, besides putting money away for retirement, is to have a "rainy day" fund, enough money on hand to cover a financial emergency, such as car repair bill or trip to the emergency room.
Other emergencies can include a sudden loss of income, such as losing your job. Personal finance experts generally recommend, as a rule of thumb, to have savings equal to six months of income. But how many households can actually do that?
A recent report by personal finance site Bankrate says more than half of consumers do not have enough money on hand to pay an unexpected $500 car repair bill. While these bills don't crop up every month, they do occur.
And even if you do have an emergency fund, it might not have enough money in it to meet today's unexpected expenses. After all, car repair bills can be a lot more than $500.
62% say they would struggle
A survey conducted by Harris Poll on behalf of Oasis Financial found that even though 63% of consumers said they have an emergency fund, 62% of consumers think they would struggle financially if their income were interrupted for three months.
"The survey illuminates the need for Americans to evaluate their finances honestly, with an eye toward the unexpected," said Ralph Shayne, CEO of Oasis Financial.
Sometimes emergency situations are covered by insurance, but the coverage can be spotty in some cases, the survey found. A wide majority of consumers in the survey think consumers have to fight insurance companies to get a fair and timely settlement.
How much to save each month?
Shayne says consumers should dedicate a portion of their income to savings each month. How much? Experts at TIAA say the percentage will vary, depending on your goals. But as far as an emergency fund goes, it recommends between three and nine months of current income.
To get there, it suggests identifying all the non-essential spending in your monthly budget, such as cable TV, and divide that number in half. That, the company says, is the amount you need to put away each month to get an adequate emergency fund within a year.
Forbes counsels that three months of income in savings may only be adequate if you're single, renting, and have the option of moving back in with your parents.