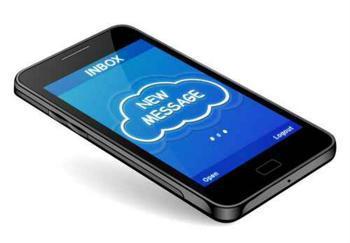 It's not just teenagers who spend their days texting. Sending short text messages over a mobile device has become the preferred way to communicate, even at work.
Texting is also being pushed on businesses, with the argument that it's the most effective way to communicate with customers and employees.
Maybe sending general marketing information to customers via text is something to consider, but TeleMessage, which provides secure messaging systems for businesses, warns that transmitting sensitive business information via text is inherently risky.
It even says using consumer chat apps like WhatsApp and iMessage for business purposes can be playing with fire. Yet, it cites surveys showing nearly all employees are using their smartphones to transmit work-related information.
TeleMessage says the most common threat is an employee losing his or her smartphone. When that happens, it says 68% of victims never recover their phones. The person who finds it then has access to the text messages sent and received on the device.
Phones can be hacked
Beyond lost or stolen phones, there's concern about hacks. TeleMessage says it only takes one text to hack 950 million android phones. It says one Android flaw produced six critical vulnerabilities on 95% of Android devices.
As employees are embracing consumer messaging apps, IT administrators are increasingly concerned about employees downloading the latest popular messaging app and using it to send and receive the company's latest sales figures and other information that shouldn't fall into the wrong hands.
Other reasons
The technology website ZDNet agrees that employees should avoid texting for business purposes, arguing email is always a preferred way to communicate.
But ZDNet doesn't cite security concerns as a reason for not using texts for work-related communication. It points out that texts tend to be viewed as more casual, and there is the risk an employee won't give information transmitted in a text the attention it deserves.
It points out email provides a more business-like platform and leaves a more robust paper trail in the event of litigation.