---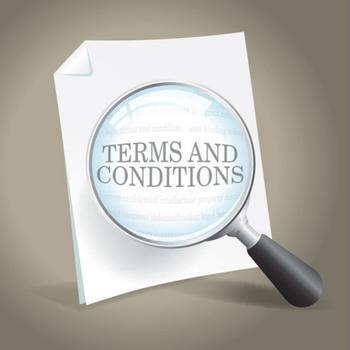 You see the offers in huge bold letters in furniture store windows – "90 Days Same As Cash!"
That means you can buy a truckload of furniture today and not pay anything for three months, including interest. Pretty sweet deal.
There are also lots of credit and charge card offers that allow you to carry a balance interest-free for a year or more. Another big savings.
But in addition to reading the big bold letters, you also need to read the fine print in the credit agreement, because some of them can lead to expensive surprises if you don't handle them exactly right.
Little margin for error
The Consumer Financial Protection Bureau (CFPB) warns that deferred interest financing can be tricky for this reason: if one of your payments is late during the no-interest period, you could be on the hook for interest on the entire purchase. You may also be charged for all the interest if you're supposed to pay it off in six months but it takes you seven months.
"Usually, the interest is calculated based on the balance you owed in each month since you first made the purchase," CFPB explains on its website. "In your case, if you don't pay the entire balance off in 12 months, you will be charged interest for each month on the balance you owed in each of the 12 months."
Not all that transparent
Personal finance website WalletHub has just completed a study of retailers offering deferred interest financing. It found that these financing plans are not that transparent, and that retailers have done little over the last two years to make them clearer and easier to understand.
The study found Pottery Barn and West Elm were among the least transparent when it comes to these offers. It said Apple, JC Penney, and Kay Jewelers are among the most transparent.
For consumers, it's important not to take a deferred interest offer at face value. In all likelihood, the offer is contingent on you making regular, on-time payments and having the balance down to zero before the interest-free period is up.
If you have the money to pay for the entire purchase in an investment that is earning money, perhaps taking advantage of one of these offers is safe. After all, you know you will be able to pay off the balance in time.
But if you have little savings and other expenses to worry about, committing to a deferred interest financing plan may be risky, unless you've read the fine print and are comfortable with the terms.
Thanks
Keep an eye on your inbox, the lastest consumer news is on it's way!
Unsubscribe easily whenever you want
---