---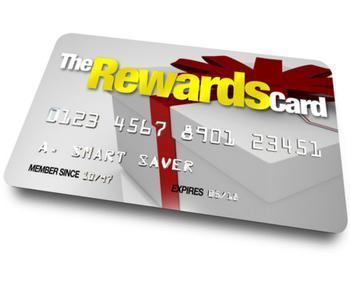 The holiday shopping season is fast approaching and surveys have shown that many consumers have been making purchases since Labor Day.
So now might be a good time to point out that if you plan to do a lot of end-of-the-year spending, doing it with a rewards credit card might help you save as much money as hitting the stores early on Black Friday.
In recent years personal finance experts have emphasized rewards credit cards as an easy way to save money. Like any credit card, a rewards card needs to be used responsibly, but if utilized to make purchases you would ordinarily make with a debit card or cash, credit card purchases can put money in your pocket.
How much varies from card to card, but the folks at Discover have rolled out some special holiday promotions, upping the rewards consumers can earn during the holidays, using the Discover it Card or Discover it for Students. Both cards normally pay 1% on all purchases but also have special quarterly promotions.
5% bonus
For example, for the fourth quarter Discover will pay a 5% cashback bonus on purchases at Amazon.com, department stores, and Sam's Club – places where consumers probably do the lion's share of their shopping. The 5% bonus applies to a total purchase amount of $1,500. Above that, any additional spending earns the regular 1% cash back.
"We try to make sure that we don't make our program complicated," Maureen Powers, vice-president of rewards for Discover, told ConsumerAffairs. "We don't want customers to have to start planning how they are going to earn their rewards, or having to do math."
Added bonus for new customers
There's an even better payoff for consumers who just recently obtained a Discover it Card, or plan to get one soon.
"Our card members can earn Cash Back Match," Powers said. "They are earning all of these rewards, and then at the end of the first 12 months that they have the card, we will double all of those rewards."
How much can that add up to? Let's assume you are a new cardholder who ends up spending $1,750 at Amazon, a number of department stores, and Sam's Club. You earn $75 on the first $1,500 and $2.50 on the difference between $1,500 and $1,750. Then, because you qualify for Cash Back Match, the amount is doubled for a total of $155 in cash rewards.
Powers also says Discover offers price protection, in case you find the item you purchase later at a lower price.
"What consumers will do is send in the receipt and show where they found a better price, and Discover will refund the difference up to $500, if you do it within 90 days of the purchase," she said.
While doing your holiday shopping with cash may keep you from overspending, it doesn't put money in your pocket. But it bears repeating, using a rewards credit card for all your holiday purchases will only put you ahead if you exercise discipline and don't over-spend.
---