---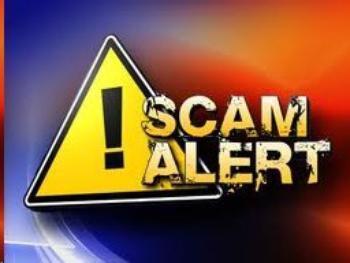 You've seen the Internet ads. They feature President Obama's smiling face or the seal of a federal agency, suggesting the company making the offer has official sanction.
They don't, and the Consumer Financial Protection Bureau (CFPB) is urging consumers not to fall for this blatant scam.
"No, really. Just because something has a government logo on it doesn't mean that it's legitimate," the agency warns on its website.
Two cases
As a case in point, the CFPB points to enforcement action is has launched against two mortgage modification operations it accuses of ripping off struggling homeowners. The Websites, emails and other promotional materials bear government agency logos, letterhead or other markings that could mislead a consumer into thinking these services are associated with government agencies.
The government claims these two companies took in more than $10 million by charging consumers for services that falsely promised to prevent foreclosures or renegotiate troubled mortgages.
"We are taking on schemes that prey on consumers who are struggling to pay their mortgages or facing foreclosure," said CFPB Director Richard Cordray. "We are especially concerned with those who misrepresent government programs or Websites to divert distressed homeowners from needed assistance."
Both firms based in California
The CFPB says it asked U.S. District Court Judges in California halt both operations, the Gordon Law Firm and the National Legal Help Center. In addition, the court froze their assets while the CFPB moves forward with the cases.
"It is absolutely unacceptable for unscrupulous con artists to take advantage of our nation's housing crisis by targeting homeowners looking for help from TARP's Home Affordable Modification Program," said Christy Romero, Special Inspector General for TARP (SIGTARP). "We thank the CFPB for protecting homeowners. SIGTARP will continue to stop these scams and educate homeowners that mortgage modifications through HAMP are free."
It's on the Internet, it must be true
CFPB says consumers can protect themselves by not believing everything they see on the Internet. Just because a Website looks official does not mean that it is.
Mortgage assistance and foreclosure relief scams are designed to take your money, the agency warns. They often use mail or email designed with emblems, logos and names intended to mimic government agencies or programs, lawyers or law firms, or legitimate creditors.
Unfortunately, scammers are also constantly re-inventing new ways to scam struggling homeowners. So it's not always easy to tell the difference between the scams and legitimate services. But there are a number of ways to help spot the fakes. Keep an eye out for red flags if a mortgage assistance or foreclosure relief scheme:
Tells you to stop making mortgage loan payments. Not making your mortgage loan payments could hurt your credit score and limit your options.
Tells you to start making payments to someone other than your servicer or lender.
Asks you to pay high fees upfront to receive services.
Promises to get you a loan modification.
Asks you to sign over title to your property.
Asks you to sign papers you do not understand.
Pressures you to sign papers immediately.
---