---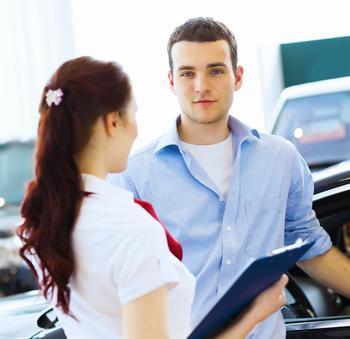 With automotive websites, it's possible to shop for a car and negotiate a deal without setting foot inside the showroom. While some consumers may like the convenience of not having to kill an entire day at a car dealer, there is something to be said for the direct, in-person approach.
For one thing, it gives you a chance to inspect the vehicle you are buying and, more importantly, take a test drive. The test drive allows you to assess a number of important factors about the vehicle.
For example, what is the visibility like? If you don't like the placement of the windows, you want to find out before you buy the car. And what's good visibility for some drivers may not be for others – especially short drivers.
Harder to see
It's become more of an issue lately. According to an editor at the automotive site Edmunds.com, many late model cars have a higher "beltline" — the horizontal line where the window glass meets sheet metal. For some, it make it more difficult to see.
"This can give the vehicle a more assertive look, but it does little to improve sight lines, and can even make a vehicle feel claustrophobic for smaller drivers," said Edmunds.com editor Warren Clarke. "As a result, short car shoppers making such a big purchase might have trouble getting comfortable with a lot of the new car choices available on the market."
Short drivers may be able to compensate for this by adjusting their seats. But you won't really know if you can until you sit in the seat, make the adjustment, and take the car for a spin.
Visibility often comes into play when it's time to find a parking place. If you think visibility may be an issue, maybe you should try to parallel park it as part of the test drive.
Tall people may also have issues
By the same token, some cars might be uncomfortable for drivers who are taller than average. Vehicles that are low to the ground or that have limited head room can be a challenge if the driver is 6'2" or taller.
Some auto experts point out that certain powertrain options can alter the feel of a vehicle. They recommend that when you ask for a test drive, make sure you are driving the same model and trim level that you intend to purchase.
And don't just focus your attention on the driver's comfort. If there are rear doors, how easy will it be for children to get in and out, as well as other adult passengers? Will a child safety seat easily fit in the back seat and how easy will it be to install it?
Check out the interior
Once behind the wheel, look closely at the dashboard. Are the controls laid out in a way that makes sense to you? What about the comfort of the seat? Ergonomics is a very important consideration since most of us spend a lot of time in our vehicles.
What's a great set of wheels for one consumer may not be for another. Edmunds has compiled a list of new cars that it says are great for short drivers. They include the BMW 3 Series, Honda Accord, Kia Soul, Mazda 3 and Subaru Forester. They may, or may not be such a good fit for a a tall driver.
A test drive is the only way to find out for sure. When taking the vehicle for a spin, make sure it's on your terms. If possible, drive on streets and highways of your choosing. Some dealers even let you take a test drive car home overnight. The more time you can spend in it before committing to buying it, the better.
Do your research on a car before you test drive it. If reviews from both drivers and automotive experts raise issues that might affect you – a lack of headroom, for example – maybe you cross that car off the list.
---