---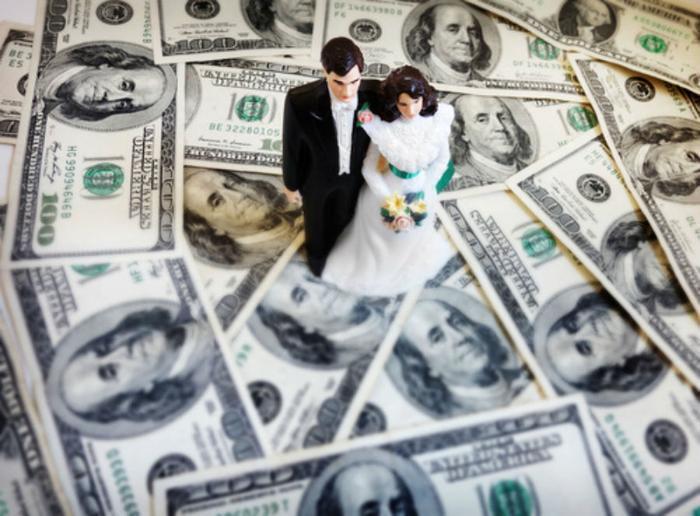 First comes love, then comes marriage -- but building a bridge from one to the other can often come with a high price tag. Society standards dictate that before entering the realm of marriage, you must first cough up the price of admission: a wedding.
It seems Americans have no problem with that, either. Weddings are a $60 billion per year industry here in the U.S. Between the rings, the venue, and other wedding-related activities, couples spent an average of $30,000 to get married last year, according to the Knot.
The biggest wedding expense was the venue, with couples spending an average of $14,006. Engagement rings took second place on the short list of biggest budget-eaters, costing an average of $5,855 (the band, $3,587). Photography and flowers also took a big bite out of wedding budgets, costing couples $2,556 and $2,141, respectively. 
With the average cost of a wedding so high, what can couples do to make it more affordable?
Engagement ring alternatives
That rule of thumb which states that a man must spend two months' salary on his lady's engagement ring? That's actually a product of a clever marketing campaign.
De Beers diamond company not only suggested that "a diamond is forever," they slapped a price point on it. "Two months salary showed the future Mrs. Smith what the future would be like," read the 1980s advertisement.
But lucky for modern day grooms-to-be, more brides are looking past traditional norms when it comes to engagement rings. Non-diamond engagement ring alternatives -- such as man-made diamonds and other precious gems -- are becoming coveted, and not just for their lower price tag.
The more unique look of alternative engagement rings has brides-to-be swooning. "Alternative," "non-traditional," and even "unconventional" are all popular searches on sites like Pinterest and Etsy.
The "Marriage Markup"
The "W" word can magically raise the cost of a venue. Instead of telling vendors and venue owners that you're planning a wedding, just say that you're planning an event.
"If you don't mention the word 'wedding,' the price is often 25 percent to 30 percent cheaper," Alan Fields, co-author of "Bridal Bargains: Secrets to Planning a Fantastic Wedding on a Realistic Budget" told 20/20.
Avoiding the marriage markup in the venue category can be as easy as taking the sentimental route. Choosing a location with meaning -- a park with positive memories attached or the setting of your first date, for example -- can often be a lot more special than a big reception hall.
Do-it-yourself
And of course, it wouldn't be a discussion on saving money without the mention of DIY options.
Consider doing your own flowers. Craft store vases, backyard greenery, and sites like FiftyFlowers.com can all be a big help if you plan to tackle the role of florist on your own. You could even consider having bridesmaids walk down the aisle with flower alternatives, such as lanterns.
Music can also be taken care of without having to hire a professional. All it takes is a laptop to become your own DJ.
"Our venue had a professional sound system built in. We literally plugged in a MacBook Pro, had a friend help us create a playlist that flowed, and danced the night away," said Emily Erker Szucs via Facebook.
To avoid spending big on wedding photography, keep in mind that it will be much cheaper to hire a photographer during the off-season or any day except Saturday or Sunday.
You could also consider having a friend or family member take the pictures, either as a wedding gift or at a discounted rate. When it comes to saving money on a wedding, it's always a good idea to graciously accept help when it's offered.
---