---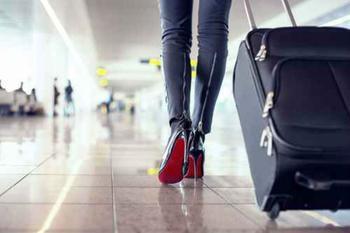 Oil prices have been low for a couple of years now, and among the beneficiaries have been the nation's airlines.
With lower fuel costs, airlines have added capacity, gotten more competitive on fares, and brought back a few creature comforts. But while consumers might approve of the changes, Wall Street investors certainly don't.
In the Bizarro World of Wall Street, just about everything that is good for consumers – low gasoline prices, for example – is seen as bad for business. As far as Wall Street is concerned, companies that can extract the highest profit margins from consumers are to be valued. Companies that give consumers a break are to be avoided, since it is assumed they will be less profitable.
Airline stocks getting pounded
Currently, investors are punishing airlines. When airlines imposed baggage fees – and fees for just about everything else – and cut capacity, Wall Street cheered. Less competition meant airlines could charge more. Again, bad for consumers but good for business.
TheStreet.com reports investors are currently punishing Southwest Airlines over its refusal to impose baggage fees; it's the only major airline that doesn't charge for checking a bag. The airline has thus far also refused to trim its capacity, which would allow it to charge more for tickets.
The airline recently said it expects revenue per available seat mile to go down a bit in the current quarter.
Lower profits at American
American Airlines, meanwhile, is also suffering from lower profits. But Fortune Magazine points out many airlines are slashing fares as an offensive move, to keep smaller discount carriers from making inroads during a period of rock bottom fuel costs.
Still, Wall Street doesn't like it one bit.
"All told, the Big Four––American, Delta, United Continental, and Southwest—have shed almost $30 billion in market cap since March, a full 25% of their value," Fortune reports. "That's big change from just a few years ago when airlines stocks were soaring."
The business publication concludes that airlines are destined to return to their more competitive past, with smaller profit margins and lower stock prices. It might not be good for investors, but it might work out just fine for consumers.  
---