---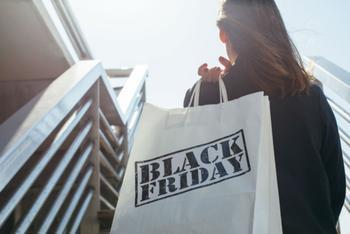 The year was 2008. The financial markets had just crashed. The consumer zeal to find a limited Black Friday bargain was at its peak.
At a Walmart store on Long Island, a huge, restive crowd had gathered outside in the chilly, early morning hours waiting for the doors to open. As an employee began to unlock the doors, the New York Daily News reported that the crowd wouldn't wait any longer, took the doors off their hinges, and trampled the 34-year old man to death while injuring four shoppers, including a pregnant woman.
The incident caused a lot of people to step back and reassess the absurd craziness that characterized the official kickoff of the holiday shopping season. While there will undoubtedly be isolated, and widely reported, cases of consumer incivility toward one another in pursuit of a bargain on Friday, hopefully there will be no fatalities.
Money and bargains were scarce
After all, there is no need for that. In 2008, not only was money scarce, so were the bargains. Retailers promoted doorbuster deals to draw a crowd but only had a limited number of items at that price. So if you showed up at 4:00 a.m. to get the latest video game console for $99, the people who got in line at 3:00 a.m. got the five units that were available at that price.
In recent years, retailers stocked a lot more of their Black Friday bargains and they began spreading out the times at which they were available. Stores started opening on Thanksgiving, though this year a large number have reversed that policy.
Stores have also made more of their Black Friday deals available online. Instead of spending time driving to the mall and going from store to store, shoppers can look for deals online from the comfort of their homes.
The deals have already started
It's no longer necessary to wait until Black Friday to find bargains, either online or in stores. In fact, Amazon is currently offering numerous sale prices during its Black Friday Deals Week. Walmart has also gotten started with its Pre-Black Friday Deals promotion.
Consumers also have a lot more information about deals than ever before. Retailers have leaked their Black Friday newspaper ads well in advance, which have been collected online at sites like BestBlackFriday.com, making it easier for consumers to find what they want, and at the price they are willing to pay, well ahead of time.
After Black Friday, consumers know they will still be able to find plenty of deals. There's Small Business Saturday and Cyber Monday, both with non-stop deals.
So in a way, Black Friday is becoming just another busy holiday shopping day. Consumers jamming the aisles are not quite as desperate to latch onto that doorbuster bargain because they know they can probably find it somewhere else.
And that's probably a good thing. Safer, at least.
---