---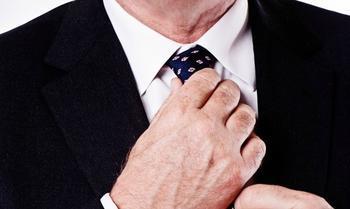 There are several take-aways from the latest Transamerica Center for Retirement Study (TCRS), including the fact that Baby Boomer workers aren't going anywhere.
If you're a Gen-Xer waiting for your Baby Boomer boss to retire so you can move up, you might have a long wait.
"Baby Boomers are the generation that has re-written societal rules at every stage of their life," said Catherine Collinson, president of TCRS. "Now, Baby Boomer workers are redefining retirement by planning to work until an older age than [the] previous two generations."
Collinson cites numbers which show that 66% of Boomers are either already working past age 65, or plan to. And it's not entirely because their work is their life. Most who plan to keep working indefinitely say they need the income or the health benefits.
Counting on Social Security
Many Boomers – 34% in fact – are counting on Social Security to be their primary source of income once they do retire – hence the large number who plan to keep working. Eighty-seven percent expect Social Security to at least be a part of their income once they stop working.
But at this point, Boomers may be better off financially than the two younger generations in the work force. One-third say they expect to get income from a traditional pension plan while 78% say they have retirement accounts they can draw on. Even so, there are still plenty of Boomers who haven't saved enough for a comfortable retirement.
Collinson says she is actually encouraged by Boomers' plans to keep working, calling it a common sense solution. That said, she encourages older workers to be proactive about staying employable and keeping current with industry standards and technology. They should also understand that the decision to work or not may not be up to them in all cases.
Better have a Plan B
"As part of their retirement planning, Baby Boomers should create a Plan B if retirement happens unexpectedly due to job loss, health issues, or other intervening circumstances," she advises.
It could turn out that Gex X takes a similar approach to retirement when the future rolls around. The study has found that, while Gex X workers started saving for retirement around age 28, many have already taken loans or early withdrawals to pay debts or meet unexpected expenses.
The estimated median household retirement savings for Gen X employees is $69,000, a little over half the total for Boomers. Just 12% of Gen X workers said they are very confident they will be able to enjoy a comfortable retirement.
---