---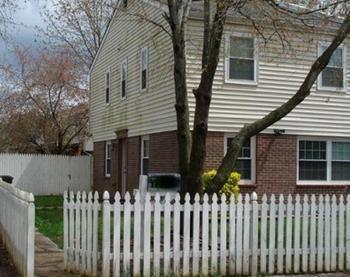 The old adage that the three most important factors in real estate are location, location and location is true. But not just the location of the street or neighborhood, but now more than ever, the location of the city.
Some markets are booming but others are not and there are a number of reasons for that. The Washington, D.C., market recovered quickly from the housing collapse, in part because the region has such stable employment that pays competitive salaries (thank you, taxpayers). There is also strong demand from the constant flow of newcomers.
In other cities the market has slowly recovered over the last two years because a growing number of investors have been buying up distressed properties – short sales and foreclosures. Their activity has led to a draw-down in inventory as fewer and fewer homes have come on the market.
Foreclosures slowing
Before 2011 banks were foreclosing on properties at a red-hot pace, and got into trouble for taking short cuts in the legal process. Now foreclosures advance more slowly and don't spend a lot of time on the market.
"The housing market in many areas has rebounded more quickly due to a shortage of new homes being built and the decline in home prices for existing homes on the supply side," said Tom O'Grady, CEO of Pro Teck Valuation Services, a residential property valuation service. "One of the other catalysts has been large investment funds, which are continuing to purchase REO and other distressed single family homes to rent out. These funds have also been renovating homes, which has helped to improve the overall conditions of the surrounding neighborhoods and provided a positive injection of capital."
Many of the hedge funds that are now buying up foreclosed homes are the very same ones that were buying and selling mortgage-backed securities once upon a time. The collapse of those securities, triggered by rising foreclosures, brought on the housing crisis in the first place.
Lucrative investment
Instead of buying mortgages, the hedge funds are now purchasing the actual houses. The houses are converted to rental property and the income goes to the investors. Unlike mortgage-backed securities, which are pieces of paper that only have value as long as the mortgage holder doesn't default, real estate is a real asset. It can be purchased at a discount, rented for several years and, when value rises, can be sold at a profit.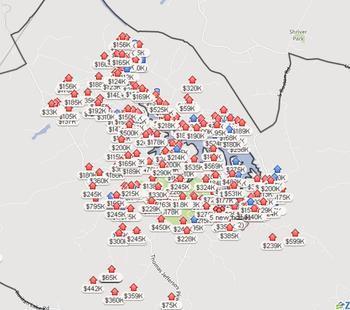 Markets where investors are active happen to be the markets where the housing market is recovering fastest. Not surprisingly, they tend to be the markets that crashed the hardest, where prices fell the most -- markets like Phoenix, Atlanta, Las Vegas and dozens of California cities.
Pro Tek's latest Home Value Forecast shows these 10 housing markets to be the hottest in April.
Santa Ana-Anaheim-Irvine, Calif.

Indianapolis-Carmel, Ind.

Oakland-Fremont-Hayward, Calif.

Sacramento-Arden-Arcade-Roseville, Calif.

Los Angeles-Long Beach-Glendale, Calif.

Fort Lauderdale-Pompano Beach-Deerfield Beach, Fla.

Stockton, Calif.

Warren-Troy-Farmington Hill, Mich.

Dallas-Plano-Irving, Tex.

Austin-Red Rock-San Marcos, Tex.
While those markets are hot, these are not:
Cape Coral-Fort Myers, Fla.

Rochester, N.Y.

Baton Rouge, La.

Albany-Schnectady-Troy, N.Y.

Greenville-Maudlin-Easley, S.C.

Tampa-St. Petersburg-Clearwater, Fla.

Mobile, Ala.

Little Rock-North Little Rock-Conway, Ark.

Shreveport-Bossier City, La.

Spokane, Wash.
"The bottom ranked metros also represent an interesting mix, with two continuing to be in the upstate New York area and three in the Southeast, said Michael Sklarz, a contributing author to the forecast. "All have double-digit Months of Remaining Inventory, however, many of the indicators are showing positive trends even for the bottom metros area this month."
Rural property
At the same time, most rural real estate markets seriously lag their big city counterparts. Investors, particularly institutional ones, have steered clear of small town property -- at least they have so far.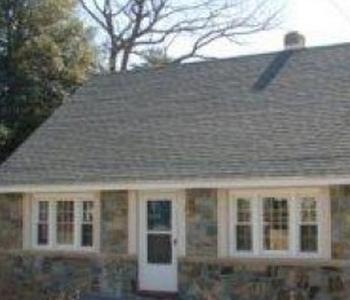 Sam Khater, Deputy Chief Economist at CoreLogic, has analyzed housing inventory and connected it with investor activity and found uneven results across markets. Northeastern and Midwestern markets have a lot more inventory and less investor activity. Some markets in the south and southwest, he says, have experienced massive declines.
Investors are more active there, most likely, because of the prospects for growth, the demand for rental housing and the huge discounts available for most distressed property.
What to do
Obviously, there's no one answer. If you're looking to buy a home, you'll find cheaper prices in the markets that are suffering but you'll also find little, if any appreciation. You may even encounter depreciation, meaning your property may be worth less than it is now in a few years.
If you must sell, find the most successful Realtor in your area and try to get him or her to represent you, then take the expert advice she offers.
---