---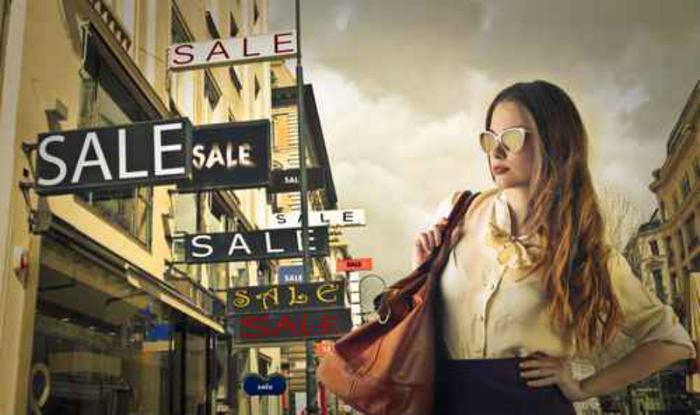 It's no secret that more consumer shopping has moved to the Internet. But if you plan to do most of your holiday shopping online this year, you may be missing out on some steep discounts.
Think about it. Who loses when consumers spend their money online? It's the brick-and-mortar retailers who pay rent and stock inventory to meet demand that just might not be there.
Wall Street faced this realty Wednesday when Macy's reported its earnings. The retailer missed estimates, coming in at 36 cents per share in the third quarter, down 20 cents from last year.
"We are disappointed that the pace of sales did not improve in the third quarter, as we had expected," said Terry J. Lundgren, chairman and chief executive officer of Macy's, Inc. "Spending by domestic customers remained tepid, especially in key apparel and accessory categories. Simultaneously, the slowdown in buying by international visitors continued to significantly impact Macy's and Bloomingdale's stores in tourist centers, which are some of our company's largest-volume and most profitable locations."
Money shift
But that doesn't mean consumers weren't spending money in the third quarter. They just weren't spending as much of it at Macy's.
As a result, Macy's had plenty of inventory going begging, inviting mark downs. And herein lies a potential opportunity for consumers.
Assuming that other brick-and-mortal retailers are having the same experience – falling traffic and lower sales – then going to the mall might yield the biggest savings this holiday season. No matter what the Black Friday deals may be, brick-and-mortal retailers may be forced to slash prices, simply to move merchandise.
"Heading into the fourth quarter, we are shifting our organization into overdrive to focus on sales-driving activities in the holiday shopping season, when Macy's and Bloomingdale's shine as destinations for gift-giving and self-purchase," Lundgren said. "We also will be opening stores in several of our nameplates in the fourth quarter, including a new Bloomingdale's at Ala Moana in Honolulu."
It's true that online shopping is more convenient and many of the best deals have been migrating to the Internet, but this year might hold special opportunity. If brick-and-mortar retailers are feeling economic pressure, it may be worth a trip to the mall.
---