---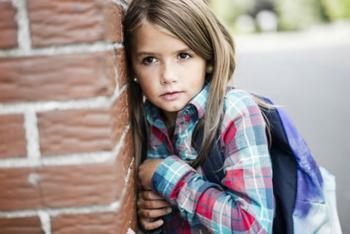 One of the most important skills that we can learn when we're growing up is the ability to self-regulate – or control and monitor our own emotions, thoughts, and behavior. It can be a hard lesson for some children, and even adults can show a stunning lack of self-control from time-to-time.
Now, a federal report states that self-regulation is a skill that should be focused on and developed in school. The authors argue that the ability to control impulses and manage thoughts can contribute to better problem-solving skills and greater overall well-being.
"For optimal self-regulation, a child or adolescent needs to have a full bucket of skills and supports on which to draw," said Desiree Murray lead author of the report. "There are two crucial periods when children are developing their self-regulation skills the most -- in early childhood and early adolescence -- when teachers and parents can help them build the skills they need for the rest of their lives."
Important life skill
The authors point out that being able to self-regulate is crucial for narrowing the gap between children from different backgrounds, including those from different socioeconomic strata. They explain that living with less means and in harder situations can stunt growth in this area and can have long-lasting consequences.
"Self-regulation affects wellbeing across the lifespan, from mental health and emotional wellbeing to academic achievement, physical health, and socioeconomic success. Unfortunately, prolonged or pronounced stress and adversity, including poverty and trauma, can delay children's self-regulation development," said Murray.
However, recent research shows that starting intervention and providing support early on can counter these effects and help promote self-regulatory skills. Starting in school is optimal, researchers say, because it provides "opportunity to build skills in a cohesive approach from preschool through secondary school." Additionally, children can benefit from having peer support.
Providing support and intervention
The researchers liken learning self-regulation to becoming literate. In much the same way, children learn how to self-regulate with simpler skills when they are young that are refined over time. For children who have trouble learning these skills, the researchers say that teachers and parents can identify problems more quickly and provide intervention.
Currently, there are programs being offered in some schools that seek to evaluate how useful self-regulation instruction can be. One program created by Murray and her colleagues, called the "Incredible Years" program, is being run in 12 elementary schools. It provides instruction and intervention to students who need it.
"Some children and youth may need additional supports, such as those provided by 'Incredible Years' programs. These and other interventions may be particularly beneficial for youth who live in adversity, increasing children's resilience to the negative effects of stress," said Murray
The full report can be viewed at the Frank Porter Graham Child Development Institute's page here.
Thanks
Keep an eye on your inbox, the lastest consumer news is on it's way!
Unsubscribe easily whenever you want
---