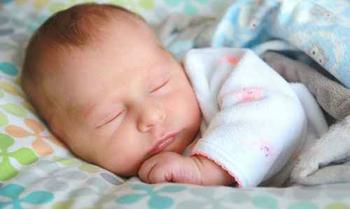 Propping your baby up on a nursing pillow can make feedings easier and more comfortable for both parties involved, but letting your baby sleep on a nursing pillow could be a fatal mistake.
Following three nursing pillow-related deaths, coroner Graham Hetrick is speaking out about the danger of allowing babies to sleep on these curved pillows.
The deaths appeared to have been caused by the infants' inability to pull themselves up after sliding down into the curve, which ultimately led to accidental suffocation.
"The head starts pushing back on the curve of the pillow and the head goes forward," Hetrick told ABC 27, noting that nursing pillows by brands such as Boppy come with explicit instructions not to use the pillows for anything except feeding.
Safe sleep practices
Tragedies like these can be prevented by following the safe sleep guidelines recommended by the National Institute of Child Health and Development.
In addition to never allowing babies to sleep on Boppy Pillows or other nursing pillows, parents should make sure cribs are safe places for babies to sleep. Safe sleep practices include: