---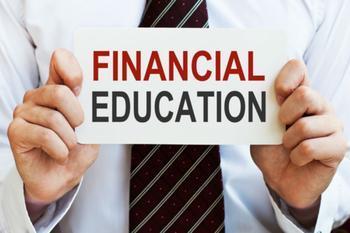 The economy is doing a little better over the last year or two, but millions of consumers haven't noticed. They still struggle to make ends meet, according to the 2016 study of financial capability by the FINRA Foundation.
The study found women, Millennials, African-Americans, Hispanics, and those without a high school education are falling behind the most. The research also found that medical costs are a major source of debt.
Slightly more than one in five consumers have medical bills they can't pay and women are more likely than men to postpone seeking medical attention because of costs.
Less education equals less money
Education is a big factor determining basic economic security. Nearly half of consumers with a high school diploma or less could not come up with $2,000 in 30 days to meet an emergency expense. Only 18% of those with a college degree are in the same situation.
Age comes into play as well, as 29% percent of Millennials with a mortgage have been late with a mortgage payment, compared with only 7% for those 55 and older.
The study also found Hispanics and African-Americans are the mostly likely to turn to high-cost forms of borrowing, like pawn shops and payday loans, compared to whites -- 39% for African-Americans, 34% for Hispanics, and 21% for whites.
Decreasing financial literacy
But perhaps most distressing, the study found that American consumers' knowledge of financial matters is getting worse. Just 37% of the consumers in the survey were considered to have a high level of financial literacy. To achieve that status, they had to answer four or more questions on a five-question quiz correctly. In 2012, 39% could do it and in 2009, 42% were able to.
On a positive note, those saying they could make it through the month meeting all their expenses jumped from 36%, in the wake of the financial crisis, to 46% last year.
"This research underscores the critical need for innovative strategies to equip consumers with the tools and education required to effectively manage their financial lives," said FINRA Foundation Chairman Richard Ketchum.
Where will these strategies come from? Ketchum says he hopes policymakers, researchers, and advocates will use the data in the study to improve efforts towards helping those populations that are struggling most.
---