---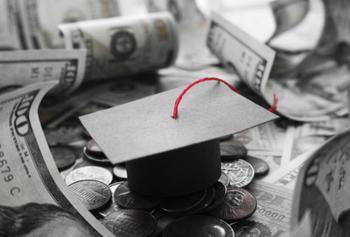 The student loan debt crisis has been well documented. Millions of young Americans have gotten educations with the expectation it would make their lives better, only to be saddled with tens of thousands of dollars in debt.
People that are early in their careers have been faced with paying off student loans the size of a small mortgage. As a result, they haven't taken out actual mortgages because they have been unable to buy homes.
In recent years many employers have recognized the problem it has caused with hiring the right people and retaining them. According to EdAssist, it's created changes in the way businesses and organizations are structuring employee benefits.
EdAssist helps organizations develop these tuition assistance programs that offer help to employees who are struggling to pay back student loan debt. It currently managed more than $420 million in tuition reimbursement a year for more than 120 clients.
Helping employees
In a recent study of millennials, who now make up the largest segment of the U.S. workforce, EdAssist found one in three workers said employers should help to repay their student loans.
IonTuition.com, an education-fintech company specializing in helping borrowers monitor and manage their student loans, found much the same thing. Only it looked at the employer side, and found a strong recognition of the need to include student loan repayment assistance as part of the employee benefits package.
In a survey of more than 400 middle managers, the company found that most employers recognize value in helping employees manage their student loan debt. Further, they appear willing to offer plans that reduce some of that stress.
The survey found nearly universal belief that employees with student loan debt would take advantage of a student loan repayment benefit should one be offered. Employers also strongly believed that relieving some of this stress would improve morale, productivity, and general well-being.
A generation ago, childcare assistance and retirement savings accounts were the highly-prized employee benefits. While today's young workers undoubtedly could use those benefits, there's a growing consensus that they need help paying off their loans even more.
---