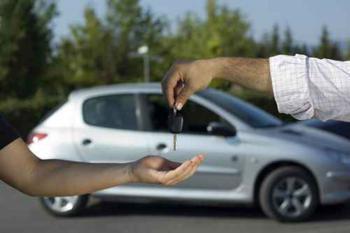 In most years, used car sales and prices go up in February. Usually there are plenty of buyers and the competition allows used car dealers to hold closer to the asking price.
Last month wasn't like that. If you were used car shopping in February, chances are you drove away with a good deal. And chances are you can still find some of those deals if you look hard enough.
Market intelligence analysts at J.D. Power's Valuation Services division report used car prices dipped last month for three main reasons. The first is competition from new car dealers.
New car deals were more attractive
Manufacturers have significantly increased incentive spending to pull buyers into showrooms. Many consumers who might have purchased a late model used car last month were instead persuaded to buy a new car because, in the end, there was little difference in the monthly payment.
At the same time, there were more used cars flooding the market. Thousands of late model cars came off leases last month, with the volume of vehicles going to auction rising 6%. More cars plus fewer buyers equals lower prices every time.
The last reason is one you might not consider. The Internal Revenue Service has been slower this year in getting out tax refunds. When that happens, J.D. Power analysts say it keeps millions of potential buyers on the sidelines, since they count on that refund for a down payment.
Lender worries
Falling used car prices are good for consumers, but not for lenders. Ally Financial warned Tuesday that lower used car prices may impact earnings. Bloomberg News reports falling used car prices can require lenders to make greater provisions against future losses, since their loan collateral is losing value.
The National Automobile Dealers Association's Used Car Guide index dropped 3.8% last month, continuing a string of monthly declines going back to last summer. Chris Halmy, Ally's chief financial officer, tells Bloomberg he expects used car prices will continue to fall.
For consumers, this creates an obvious buying opportunity and may make a late model used car a more attractive option than a new one, no matter how many incentives a dealer tacks on.