---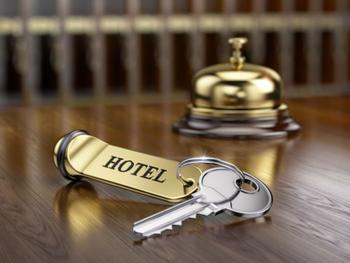 Hotel booking sites have made it easier to book a hotel room in recent years. You simply go online and compare hotels and rates for your particular destination and dates.
Of course, it costs the hotels something, but they're usually happy to pay it because it keeps them closer to full occupancy.
But now, when travel has picked up and hotels everywhere seem to be busy, the New York Times reports hotels are offering incentives to have travelers book directly with them, instead of going through third-party sites like Expedia and Hotels.com.
Room upgrades and free shuttles
According to the Times report, incentives might include room upgrades and free shuttle service to and from airports. Hotels are using their loyalty programs to offer members bigger discounts and more perks. To get them, members must book directly through the hotel, saving the company anywhere from 15-30% if they don't have to pay a third party site.
Part of the change has to do with the evolution of the internet. In the 1990s, third party travel booking sites were ahead of the curve, having a more robust web presence than the hotel chains.
These days, hotels have sophisticated websites and, besides offering discounts to members of their loyalty programs, often offer discounted rates and non-refundable reservations.
Marriott Rewards
Now, chains like Marriott use programs like Marriott Rewards to not only build a customer marketing list, but to make it worthwhile to book travel directly through the hotel's website. For example, Marriott Rewards members get the lowest rate the hotel offers on a room. There are no upfront payments and it's easy to modify or cancel a reservation.
Other perks include curated special events when traveling, getting tickets to a popular Broadway show, taking a private cooking lesson with a famous chef, or providing special access to a professional sports team.
Hilton Honors is that chain's rewards program. It too offers discounted room rates for members who book directly and picks up the charge for Wi-Fi.
Social media has also helped hotel chains expand their marketing base to reach customers and get them accustomed to going to the hotel's website whenever they travel. In the future, that could mean fewer consumers going to third party sites, which still account for about a third of all travel bookings.
---