---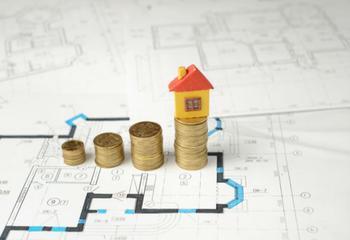 If you have been shopping for a home in recent months, it's likely you've encountered a puzzling situation. Home prices keep going up, yet you and many of your fellow home shoppers haven't seen much in the way of raises.
The reason is a continuing decline in inventory of available homes over the last four years. With fewer homes on the market, the competition to buy them is greater. Therefore, sellers are asking for, and getting, higher prices.
Oddly, this situation has not led to an increase in homebuilding, which has remained fairly static since plunging in the wake of the housing crash. Real estate experts are concerned that this situation, if prolonged, will turn off potential buyers.
Disappearing buyers
In fact, real estate marketplace Trulia says there are some markets where this is already happening. It points to Columbia and Charleston, S.C., where buyers are disappearing at a faster rate than homes being removed from the inventory.
Of particular concern, Trulia says the number of available starter homes for first-time buyers is dropping at double digit rates. That means it is harder for renters to get into the housing market.
At the high end, Trulia reports the decline in inventory is much slower for premium homes. They may be selling at a slower rate because fewer homeowners are selling their starter homes and moving up.
Here's a major take-away from the Trulia report: national home inventory at the beginning of the summer is down 6% year-over-year, meaning homeowners will have a harder time finding a home and will have to pay more for it.
Especially for for first-time buyers
In the starter home segment, the decline is even more pronounced. The number of these homes with for sale signs in the front yard dropped by more than 12%.
Trulia estimates someone buying a starter home this summer will need to allocate an additional 1.3% of their income toward their purchase.
Despite this discouraging outlook, the National Association of Realtors (NAR) had some brighter news this week, reporting a big jump in May home sales. NAR chief economist Lawrence Yun says, ironically, that it may have been rising prices that are responsbile for the jump.
With more homeowners realizing they now have more equity in their homes, thanks to rising prices, Yun says more of these homeowners may be finally ready to move up. He says May's numbers suggest that's the case. It will take a few more months to determine if this is a real trend.
---