---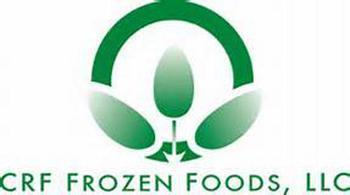 In late April, we reported what, at the time, appeared to be a routine recall: CRF Frozen Foods of Washington state was recalling 15 frozen vegetable items. At the time, it was reported that the items might be contaminated with Listeria monocytogenes.
Since then, the vegetables have been strongly suspected of causing a multi-state outbreak of the foodbourne illness, underscoring the inter-connectedness of the U.S. food supply.
The problem is at least 350 products use the vegetables, which are distributed to retailers in all 50 states and four Canadian provinces. When a tainted product is used as an ingredient in other products, the damage is spread across a wide spectrum of the food chain, complicating things for investigators.
A few years ago there was another ingredient-driven outbreak linked to contaminated pine nuts that were used in pesto, salads, and baked goods, and another more recently associated with sunflower seeds found in a variety of trail mixes.
In 2009, peanuts contaminated with Salmonella got into the ingredient chain, contaminating everything from peanut butter to ice cream. It sickened more than 700 people and may have led to at least nine deaths. According to the PEW Charitable Trust, that outbreak led to the Food Safety Modernization Act, giving the Food and Drug Administration (FDA) more authority to protect the food supply.
Strain first appeared in 2013
In the current frozen vegetable outbreak, the Centers for Disease Control and Prevention (CDC) says the strain of Listeria has been showing up since 2013, and that it has been working with various states to pin down the source since March, a month before the vegetable recall.
"Epidemiologic and laboratory evidence available at this time indicates that frozen vegetables produced by CRF Frozen Foods of Pasco, Washington and sold under various brand names are one likely source of illness in this outbreak," the CDC said in a recent update. "Investigations are ongoing to determine if food sources used to manufacture CRF Frozen Foods products could explain some of the illnesses."
The investigation into contaminated frozen vegetables is still underway, with the food company working with regulators, trying to protect consumers from getting sick. Meanwhile, new prevention-based rules for food-processing facilities – part of the Food Safety Modernization Act – begin to go into effect in September.
---