---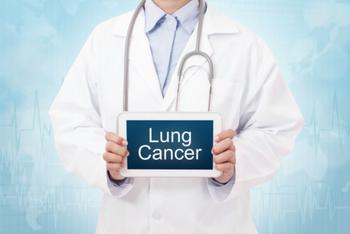 A new study from the Moffitt Cancer Center in Tampa underlines the importance of screening for lung cancer – a disease that is a leading cause of death for both men and women. The researchers say that although treatment of the disease is complicated, proper screening allows healthcare professionals the ability to diagnose and treat it at its earliest stages.
The study found that patients who initially tested negative for lung cancer but later went on to develop it one or two years later tended to develop a more aggressive and lethal form of the disease. As a result, patients who initially have negative test results may actually end up with worse health outcomes, so frequent screenings should not be avoided.
"Our findings suggest that individuals who originally present with negative screens and develop lung cancer 12 or 24 months later develop faster growing, more aggressive cancers that arose from a lung environment previously lacking abnormalities," said Dr. Matthew B. Schabath.
Importance of frequent screenings
One of the major factors that the researchers discuss in the study is the need for consumers to have high-quality lung cancer screenings on a frequent basis. According to the National Lung Screening Trial, lung cancer screening using low-dose helical computed tomography (LDCT) reduced cancer deaths by 20% when compared to standard X-ray screens.
Using information from this trial, the researchers attempted to see how patient outcomes differed from their initial screening to their 12- and 24-month LDCT screenings. They found that, although LDCT screens are responsible for a reduction in cancer deaths, an initial negative screening was not always a sure sign of prolonged health.
Patients who initially tested negative but later tested positive at the 12- and 24-month screenings were found to have lower survival and higher mortality rates than patients who initially received a positive screening for a cancer abnormality that later manifested into lung cancer.
So what's the takeaway? The findings show that consumers should not put off lung cancer screenings because of an initial negative test result. By having frequent screenings, doctors stand a better chance of catching an abnormality early and starting treatment.
Smokers at high risk
Another caveat of the study discusses how smoking affects the frequency of screenings. Current guidelines suggest that consumers between the ages of 55 and 74 get regular LDCT screenings if they ever smoked at least one pack of cigarettes per day for 30 years or more. This is also advised for previously heavy smokers who may have quit within the last 15 years.
The researchers point out that although an individual may have stopped smoking years ago, that doesn't mean that they aren't at an increased risk of developing lung cancer.
"Although tobacco cessation is one of the most important ways to reduce your risk of lung cancer, screening is a proven method to detect lung cancer earlier when it is easier to treat. Moreover, screening is not a one-time event. For it to be effective, high-risk individuals need to be screened on regular yearly intervals," said Schabath.
The full study has been published in PLOS ONE.
---