---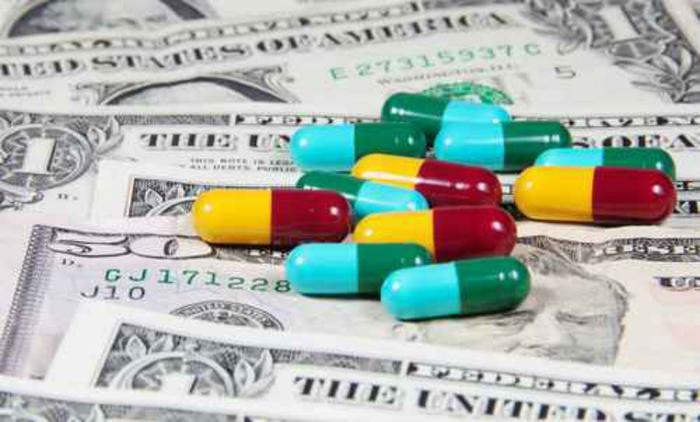 On Wall Street in recent weeks, stock prices for pharmaceutical companies have led market declines as investors have tended to avoid the sector. It's an election year and drug companies have become political targets.
Last week, Democratic presidential hopeful Hillary Clinton unveiled a new political ad in which she attacked, not her rival for the nomination, Bernie Sanders, but Valeant Pharmaceuticals – a company that has drawn the wrath of consumers for sharply raising drug prices.
In a 30 second spot entitled "Predatory," Clinton vows to "go after" Valeant. In the spot Clinton claims the company hiked the price of one of its drug therapies from $180 in the 1980s to over $14,000 now.
Alarming rise
Valeant is hardly alone. Nearly a year ago we reported researchers at Oregon Health & Science University (OHSU) and Oregon State University (OSU) determination that there had been an "alarming rise" in multiple sclerosis drug prices over the last two decades.
During that time, new drugs have been introduced to cope with the disease. Normal laws of economics might suggest the introduction of competing drugs into the marketplace would bring all the drug prices down.
That hasn't happened, the researchers said. Instead, even the cost of the older MS drugs – the ones improved upon by the newer generations of medications – has skyrocketed.
"The inexplicable increase in the cost of MS drugs, particularly older, first- generation drugs, is at odds with how we think the marketplace should work," said Daniel Hartung, lead author of the study.
Martin Shkreli
Then in August, Turing Pharmaceutical CEO Martin Shkreli gained notoriety by jacking up the price of a 60 year old drug 5000% overnight. Critics accused the industry of being too focused on increasing profits.
A Harvard-Dartmouth study recently looked at drug industry research efforts, dividing them between the development of vaccines – to prevent diseases – and the development of drugs to treat them. It found that drug development was usually the higher priority because it was more profitable.
It also found efforts were usually concentrated on diseases that affected the most people, since it presented the greatest opportunity for profit. That leaves fewer drugs – and less competition – when it comes to treating rare diseases.
Fewer drugs and less competition almost always leads to higher prices. And in a political year, that's focusing critical attention on drug companies.
Meanwhile, Valeant Pharmaceutical's problems deepened this week with the announcement that the company is being investigated by the Securities and Exchange Commission (SEC).
---