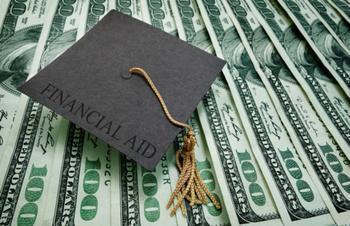 Many students heading for college will be rushing to get their applications in next month ahead of deadlines, but they should also be thinking about financial aid at the same time.
This is the first year that aid requests are being considered three months earlier than in the past, and since aid is dispensed on a first-come, first-served basis, if you wait too long you could get left out.
To avoid missing out, Paula Craw—director of outreach and financial literacy for ECMC—is advising families to take advantage of the holiday lull to file their aid forms – known in education jargon as the FAFSA Form – without delay.
Craw says there are five things families should know to improve their chances of getting financial aid.
Procrastination is costly
Colleges and universities tend to hand out aid to the first students who apply for it. They don't hold it back since they don't know how many applications they will receive. With the earlier start to the application season, the funds will likely go sooner than in years past.
Craw cites one survey of colleges showing they've already received 32% of the FAFSA forms filed during all of last year.
Don't make assumptions
Families often make a big mistake by assuming they are too well off to qualify for financial aid. That's not always how it works, and many middle and even upper-middle income families get college aid each year.
There are a number of different factors that determine eligibility, including assets and number of household members currently attending college. You might not qualify for federal aid, but a lot of colleges rely on the FAFSA Form when they hand out their own scholarships.
You don't have to be class valedictorian
If you're applying to college you should have good grades, but they don't have to be outstanding. Most of the federal and state college aid packages focus more on need than merit.
Merit is certainly a powerful factor when it's on your side, but remember that in most cases you only need to maintain a "satisfactory" GPA to continue receiving aid dollars.
Don't be scared by the sticker price
Make no mistake, college is expensive, but don't let a college's posted tuition rate scare you off. Just like a car dealer, colleges will make a deal, putting together financial aid packages that can, in some cases, drastically lower the actual tuition cost.
Don't pass up the college of your choice until you can figure out what it will really cost.
It's an annual process
If you're a returning college student, don't assume last year's FAFSA Form will cover you this year. It doesn't automatically renew – you have to fill it out each year.
But to simplify the process, if you submitted the form last year you have the option of filling out a Renewal FAFSA, in which most of the questions are answered with last year's information.