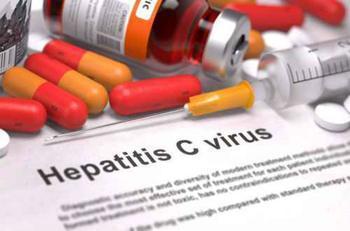 The Centers for Disease Control and Prevention (CDC) has recommended that all Baby Boomers in the U.S. get screened for hepatitis C.
Hepatitis C is a contagious liver disease. It can be a mild illness lasting a few weeks or a lifetime condition that damages the liver.
Baby Boomers, the population born between 1946 and 1964, is of special concern because its lifestyle during the 1960s and 1970s may have put it at risk. The disease is most associated with drug use, and in some cases can be sexually transmitted.
Drugs? Sex? In many cases, you're describing the Baby Boomer lifestyle as the generation sowed its wild oats. According to the CDC, Boomers are five times more likely to have been exposed to the hepatitis C virus (HCV) than other generations.
Automated alert
Though the recommendation for screening has been out there for more than a year, doctors at the University of Michigan say it is rarely part of a Baby Boomer's routine medical check-up. These doctors say they have come up with a simple way to help other doctors make sure that an HCV screening is part of the routine: electronic medical record alerts.
Under the plan, doctors treating a patient in the target age group would get an automated alert, reminding him or her to order the test and provide the patient with information about the risks associated with the virus.
Nearly a year ago, doctors set up just such an alert within the University of Michigan health system, contributing to a significant rise in screenings in the first six months.
"A large part of the success was figuring out how to take the logistical work away, which involves more than looking at a patient's date of birth," said Dr. Monica Konerman, a hepatologist at the University of Michigan who treats patients facing the prospect of hepatitis damaging their liver.
Oblivious
Health officials believe a large number of Baby Boomers became infected 30 or 40 years ago and are unaware of it. Sometimes the symptoms are hard to detect. That's why they are urging members of this generation to get tested now.
The University of Michigan doctors think an automated alert system can make the difference. They say before it was instituted on a trial basis, HCV screening was mostly confined to men, Asian and African Americans, and in patients with Medicaid insurance. After the alerts went online, they say screenings increased across all demographic groups.
It's also worth noting that the new alert system did not find a large number of Boomers with the virus. Of the 16,773 people who were screened, fewer than 1% tested positive.