---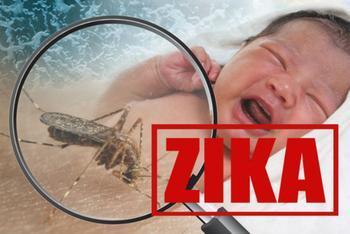 Warm weather has arrived for the summer in much of the U.S.. and so have the mosquitoes. Whether any of them carry the Zika virus, which has triggered a health crisis in Latin America, is unknown, but chances are that some of them do.
Meanwhile, federal funding to combat the disease has become a political football in Washington, with Democrats and Republicans taking turns blocking a funding bill over unrelated provisions added to the legislation.
This week, Senate Democrats balked at a $1.1 billion funding measure after Republicans in the House added provisions benefiting their favorite causes. The Washington Post reports passage this summer of any kind of Zika funding is unlikely.
Promising vaccines
Meanwhile, scientists in the lab are reportedly making progress. Researchers have tested two Zika vaccines on mice and found they provide "complete protection." Whether they will work on humans will have to be demonstrated in clinical trials, which of course take time.
Kansas State University's Biosecurity Research Institute is also working on the issue, studying mosquitoes to understand how they become infected with Zika virus in the first place. The institute's director, Stephen Higgs, says the key to Zika prevention probably lies in controlling mosquitoes.
Since the Zika virus was first reported in Brazil last year, there have been more than 700 cases in the U.S., nearly all from people returning home after international travel. Over the summer, health officials are concerned about the virus being spread through mosquitoes, as well as by person-to-person contact.
Zika zones
Fit Organic, which produces organic consumer products, has compiled a list of the top 10 Zika zones in the U.S., highlighting metro areas where residents may be most at risk. They are:
Dallas-Fort Worth
Miami-Ft. Lauderdale
Austin
Los Angeles
Washington, DC
Houston
Orlando
Cincinnati
San Antonio
Phoenix
Until there is a vaccine, the best way to protect yourself from contracting the Zika virus is to avoid mosquitoes and to use insect repellent when you are outdoors.
The Zika virus is very similar to other mosquito-borne illnesses, such as dengue fever, with one important exception. Pregnant women who become infected may give birth to children with a severe birth defect.
---