---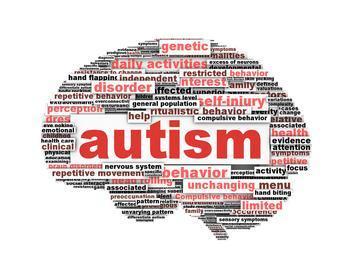 Over the last two decades, the number of children diagnosed with autism, or autism spectrum disorder (ASD), has risen at an alarming rate.
Just a couple of years ago the U.S. Centers for Disease Control and Prevention (CDC) estimated one in 88 school children had some form of autism. That was a 23% increase over 2009's count and a 78% rise over 2007.
In a new report, the CDC puts that number at one in 50 school age children.
What's behind this condition that was unknown to much of the population just 30 years ago? First, let's look at what exactly health professionals mean when they speak of autism.
Biology and chemistry
Autism is a physical condition linked to abnormal biology and chemistry in the brain. According to the National Institutes of Health (NIH) most parents of an autistic child can tell something is not quite right by the time the child is 18 months old.
Health experts say there are many different symptoms and different types of autism, which may explain in part the rapid rise in diagnosis. Generally, the symptoms affect the way the child communicates and interacts socially.
Austic children, for example, often have difficulty speaking. Because of that, they might seem overly quiet. They may have a hard time using their imagination while playing and usually play alone, since they have a hard time making friends. There are different levels of severity of the disorder.
New study
These symptoms may show up earlier than doctors generally believe. Researchers writing in the American Journal of Psychiatry say their just-completed study found children later diagnosed with autism have subtle but measurable differences in attention as early as seven months of age. These children, the study found, are slower to move their eyes from one object to another, compared to other children.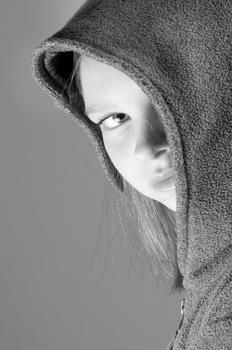 The scientists also identified specific brain circuits that seem to cause the slower response. The findings point to a problem with "sticky attention," the same phenomenon observed in preschool and older children with autism, but not well studied before in babies at risk for autism.
"This is a very exciting study, because the impairments in shifting gaze and attention that we found in seven-month-olds may be a fundamental problem in autism," said Robert T. Schultz, Director of the Center for Autism Research at Children's Hospital of Philadelphia and a co-author on the study. "These results are another piece of the puzzle in pinpointing the earliest signs of autism. Understanding how autism begins and unfolds in the first years of life will pave the way for more effective interventions and better long-term outcomes for individuals with autism and their families."
Still in the dark
However, we seem to be no closer to knowing what causes autism and what's responsible for the huge increase in diagnosis. Is there some emerging, overt cause or are we simply now more aware of a condition that has always been there?
Some doctors believe the increased incidence in autism is due to newer definitions of the disorder. The term "autism" now includes a wider spectrum of children. For example, a child who is diagnosed with high-functioning autism today may have been thought to simply be odd or strange 30 years ago.
Parents who were unaware of the condition might have just accepted that their child was "a little different." Today's parents are much more likely to seek medical advice if they have any concerns about their children's development.
A large part of the increase in autism cases comes from the African-American and Hispanic populations, two groups that in the past might not have had access to the health care they do today. Some suggest autism cases are not growing as much as awareness of the disorder is.
Environmental factors?
But many parents are not convinced. Some believe there could be environmental factors, perhaps not present in previous generations, that are causing the rise.
For example, some parents have expressed concerns that autism might be linked to the vaccines children receive. One vaccine ingredient in particular – thimerosal – emerged as a suspect during the 1990s. It's a preservative that was commonly used in many childhood vaccines.
However, in 2001 thimerosal was removed or reduced to trace amounts in all childhood vaccines except for one type of influenza vaccine. The CDC says "several studies examining trends in vaccine use and changes in autism frequency do not support such an association between thimerosal and autism."
Some suspect things like exposure to mercury and diet play a role. At this point, research continues and parents wait.
What to do
If you suspect your child has a developmental problem that could be a form of autism, your first step should be an examination by the child's pediatrician. A health care provider experienced in diagnosing and treating autism is usually needed to make the actual diagnosis.
According to NIH, an early, intensive, appropriate treatment program will greatly improve the outlook for most young children with autism. Treatment is most successful when it is geared toward the child's particular needs.
There are a number of research and support groups for autism, including the Autism Society and Autism Speaks.
---