---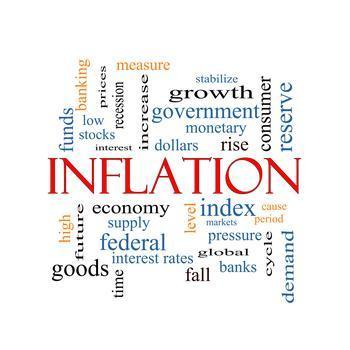 The cost of living one step shy of the retail level rose in May for the second straight month.
The Department of Labor (DOL) reports the Producer Price Index (PPI) for final demand jumped 0.4% last month on top of April's increase of 0.2%. For the 12 months ended in May, the PPI is down 0.1%.
Over 60% of the May advance is due to an increase of 0.7% in prices for final demand goods. The cost of final demand services inched up 0.2%.
The cost of goods and services
A large chunk of the increase in good prices came from the cost of energy, which surged 2.8%, thanks to a 6.6% jump in the cost of gasoline. Prices for diesel fuel, iron and steel scrap, fresh and dry vegetables, jet fuel, and oilseeds were higher as well. The cost of beef and veal fell 5.2%, and prices for electric power and for carpets and rugs also decreased.
The rise in prices for services was due largely to the 3.6% rise in the cost for machinery and equipment wholesaling. Apparel, jewelry, footwear, and accessories retailing; inpatient care; residential property brokerage fees and commissions; flooring and floor coverings retailing; and legal services costs also increased. Prices for loan services (partial) declined 3.0%, and the costs for food retailing and airline passenger services also moved lower.
Core inflation
Prices for final demand less foods, energy, and trade services – the "core rate" of inflation -- dipped 0.1% in May, but it is up 0.8% for the 12 months last month.
The complete report is available on the DOL website.
---