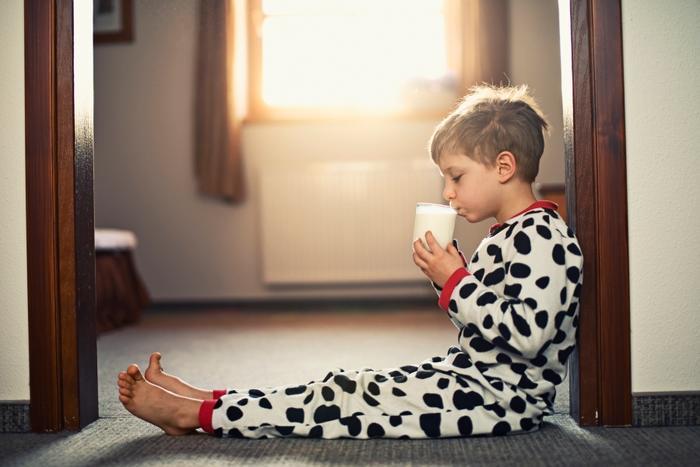 Many parents worry about their children's health, particularly when it comes to childhood obesity. Now, a new study conducted by researchers from St. Michael's Hospital has found an interesting way to help reduce that risk. 
According to the researchers, children who chose whole milk instead of reduced fat milk were more likely to reduce their risk of developing obesity. 
"The majority of children in Canada and the United States consume cow's milk on a daily basis and it is a major contributor of dietary fat for many children," said researcher Dr. Jonathan Maguire. "In our review, children following the current recommendation of switching to reduced-fat milk at age two were not leaner than those consuming whole milk." 
Benefits of whole milk
To understand how different types of milk can contribute to children's weight gain, the researchers analyzed the results from nearly 30 studies that included data from around 21,000 children. 
The studies the researchers pulled from spanned seven different countries, and they were able to track kids' milk consumption over the course of several years. 
The findings were surprising to the researchers. They learned that children who opted for whole milk instead of reduced-fat milk were less likely to develop childhood obesity in the majority of the studies. 
As Dr. Maguire explained, whole milk, and dairy more broadly, has been associated with negative health consequences. And despite these positive findings, whole milk may not be the only factor that helps keep kids at healthy weights. 
"All of the studies we examined were observational studies, meaning that we cannot be sure if whole milk caused the lower risk of overweight or obesity," Dr. Maguire said. "Whole milk may have been related to other factors which lowered the risk of overweight or obesity." 
Following healthy habits
Though many studies have found how much parents' -- particularly mothers' -- eating and health habits can affect their children's, researchers from Yale University found that nutrition programs in school can be just as beneficial to their children's health. 
Schools that prioritize health and nutrition by involving parents, encouraging consumption of healthy foods and drinks, and incorporating nutritional foods at mealtimes have seen positive trends in students' overall health and fitness habits. 
"Childhood obesity is a serious health threat, and schools are a vital way to reach children and their families to reduce risks and promote health," said researcher Jeannette Ickovics. "These findings strongly support previous administration policies that provided healthier food for all children in public schools."