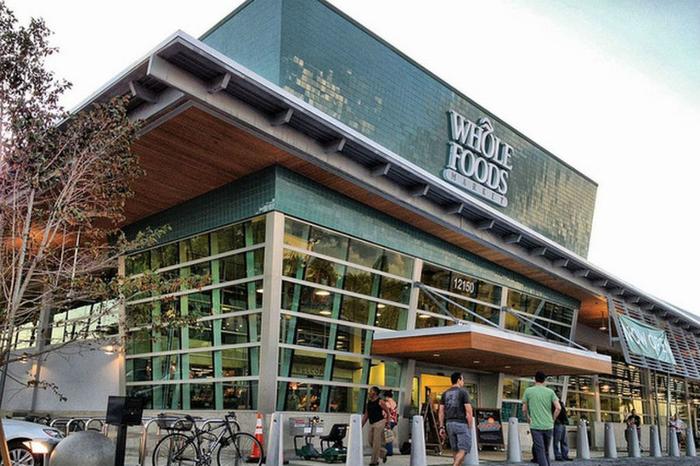 As part of its integration with Amazon, Whole Foods will retire its existing rewards program and fold everything into Amazon Prime.
The grocer said in an email to customers that unused rewards will not roll over to Amazon Prime, so customers should try to use their benefits before the program ends on May 2. Whole Foods said customers can continue to use manufacturers' coupons in store, but they'll need to redeem any digital rewards by May 1.
"Something great is cooking with Amazon," Whole Foods said on its website. "Stay tuned for additional announcements for Amazon Prime members."
Bringing Amazon perks to Whole Foods
When Amazon acquired Whole Foods last year, Amazon Worldwide Consumer CEO Jeff Wilke noted that Amazon planned to "make Amazon Prime the customer rewards program at Whole Foods Market."
"Amazon Prime will become Whole Foods Market's customer rewards program, providing Prime members with special savings and other in-store benefits," a 2017 press release stated.
The Amazon integration has spawned a range of new programs at Whole Foods stores, including discounts for Prime members, free two-hour grocery delivery via Prime Now, and a five percent cashback incentive for Whole Foods shoppers with an Amazon Prime rewards card.
More than 100 million Prime members
In his annual letter to shareholders, Amazon CEO Jeff Bezos said the company has for the first time exceeded 100 million Prime members globally. Last year, the company added more Prime members than ever.
The company also sold the largest number of devices last year, with customers buying "tens of millions" of Echo devices, Bezos wrote in the letter. Shortly after the Whole Foods deal closed, Amazon began selling its Echo speakers in stores nationwide.
Bezos said Amazon is currently tackling how to bring Prime member benefits to Whole Foods shoppers.
"We've also begun the technical work needed to recognize Prime members at the point of sale and look forward to offering more Prime benefits to Whole Foods shoppers once that work is completed," Bezos wrote.