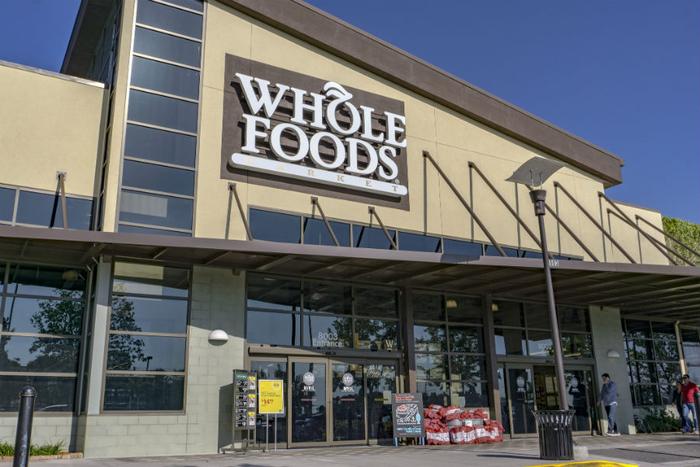 Whole Foods, the Amazon-owned grocery store, announced today that it will be offering customers a $10 credit to use during Prime Day. Customers will receive the credit after spending $10 or more at Whole Foods from July 11 through July 17.
Whole Foods will also be offering additional deals to customers. From July 14 through July 17, Amazon Prime Rewards Visa cardholders will see their cash back bonus double from five percent to 10 percent. First-time Amazon Prime Now delivery customers will not only receive $10 off their first orders, but an additional $10 off for a future order.
Prime members will also see discounts on frequently purchased grocery items leading up to Prime Day. From July 11 through July 17, boneless chicken and self-serve cookies are 40 percent off and Honey Nut Cheerios and Allegro bagged coffee will be buy-one get-one free.
Customer benefits
Since Amazon's acquisition of Whole Foods last June, customers have been reaping the benefits of the merger. What started as a slow progression has now led to a nationwide rollout of Amazon Prime members receiving Whole Foods discounts in stores.
Since the merger, Amazon has been looking for ways to attract loyal Whole Foods customers to its Prime membership. Incorporating these deals in advance of Prime Day is one such way of doing that. Amazon is hoping the discounts and special offers on delivery will entice Whole Foods customers to purchase the $119/year Prime membership.
"Amazon has a relationship with [about 60 million households] in the U.S., and [these people] are definitely big consumers," said Michael Pachter, an analyst at Wedbush. "Why not drive that traffic into Whole Foods?"
Prime Day 2018
Amazon accidentally leaked the date of this year's Prime Day in late June after a banner was found on Amazon's U.K. site.
Amazon started Prime Day back in 2015, and the event offers customers the biggest selection of discounted items -- going above and beyond what's offered on Black Friday.
This year, Prime Day 2018 will start midday on July 16th and run through midnight on July 17th. This will be the first Prime Day that Amazon incorporates Whole Foods into its day of discounts.