---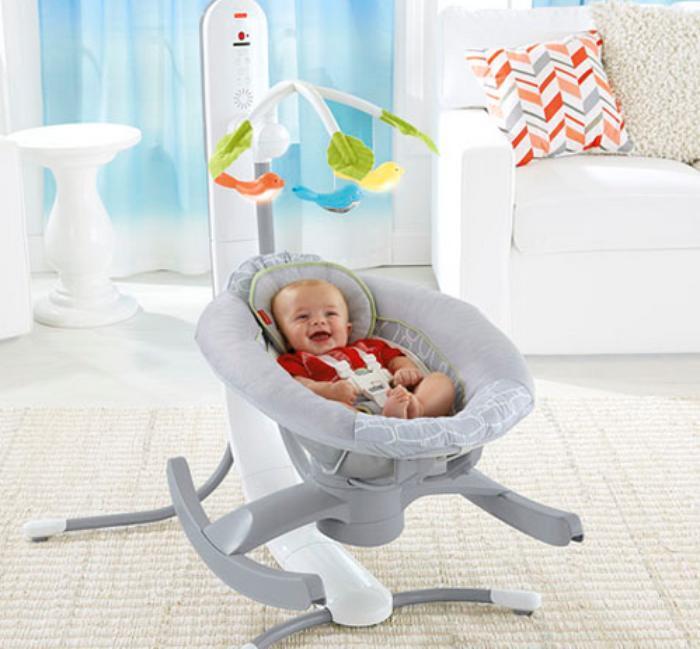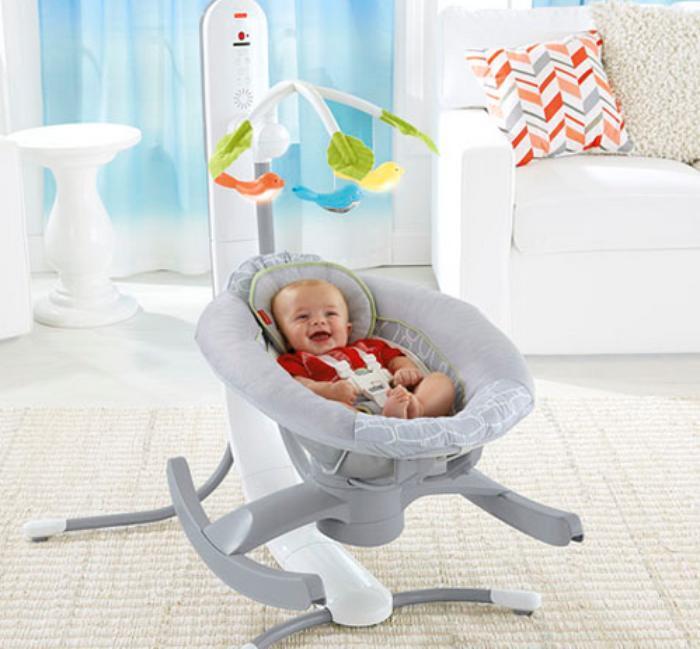 Who needs Mom when you have a smartphone? The rocking chair is so passé to get a crying baby to sleep. Even a baby swing that you manually crank is really out of date. Fisher Price has taken care of these motherly tasks with the flip of your smartphone.
Fisher Price's new Smart Connect Cradle 'n Swing is what's on tap and you will literally tap it to make this new Cradle 'n Swing work. It's a motorized rocking cradle that parents control via their smartphone.
The premise is that when a parent can hear the baby crying or start to get fussy they use an app to remotely set the cradle rocking. Everybody likes to be rocked at their own speed. Fisher Price has given parents and caregivers the option of 6 speeds.
A baby no longer has to suffer from a mother or babysitter who sings off-key.
16 songs
The swing comes with 16 different songs and if you have ever had trouble sleeping yourself, you may have heard about CD's that have nature sounds to soothe you and calm you.
This high-tech Cradle'n Swing wouldn't be complete without three nature sounds that can be programmed in. The mobile is also high tech -- it doesn't just turn with music, it has birds that light up and rotate and one has a mirrored belly.
The cradle itself can be manually rotated 90 degrees relative to the rest of the setup, allowing babies to be rocked either from side to side or head to toe. That cradle can also be removed and placed on the floor, and imagine this, it can be rocked by hand.
This high-tech baby rocker doesn't have to be just accessed via the phone it can be done manually as well. The remote control Cradle 'n Swing does have the ability to be triggered from as far away as 164 feett. There is an AC adapter to help you save on batteries. It does require 4 D batteries.
The life of the swing is from birth until the little one decides they want to swing themselves and start trying to climb out of the cradle. As far as baby swings go it's competitively priced at around $200 and should be available in the fall of 2015.
---