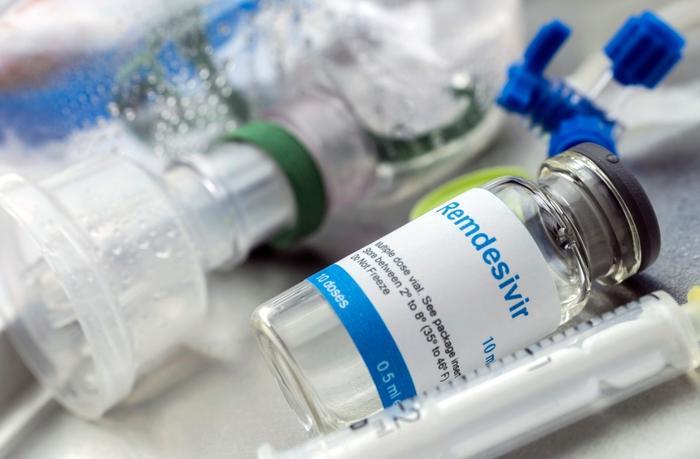 The effectiveness of Remdesivir -- an early antiviral favorite in the fight against COVID-19 and reportedly one of the coronavirus medications used by President Donald Trump as part of his recovery from COVID-19 -- was questioned by the World Health Organization (WHO) on Friday. 
In a soon-to-be-released study called the Solidarity Trial, the WHO said remdesivir has "little or no effect on mortality" for patients hospitalized with coronavirus, nor does it seem to help patients recover any quicker.
Up to this point, remdesivir had received early praise for its role in reducing coronavirus-related symptoms. It was also the only drug given Emergency Use Authorization (EUA) for the coronavirus from the U.S. Food and Drug Administration (FDA).
Besides remdesivir, the effects of hydroxychloroquine, lopinavir, interferon, and lopinavir were studied. The trial was what the WHO called "adaptive," meaning that "unpromising" drugs could be dropped and others added. To that end, both hydroxychloroquine and lopinavir were eventually dropped.
Doesn't include patients from the U.S.
It can't be said that the WHO didn't do its homework when conducting these trials. The chief goal was to determine whether any of the antivirals tested "could at least moderately affect inhospital mortality, and whether any effects differed between moderate and severe disease."
The researchers monitored the drug's use in 405 hospitals in 30 countries, encompassing treatments for 11,266 adults. Eligible patients were all 18 years or older, hospitalized with a diagnosis of COVID-19, not known to have received any study drug, and had no contra-indication to any study drug. Performing the study were physicians and scientists from all over the world. 
The lone glaring omission in all who took part in the study is that there were no patients from hospitals monitored in the United States. That exception is likely to become a talking point when the efficacy of the study is discussed.
Drug maker weighs in
Gilead Sciences, the maker of remdesivir, said the WHO's findings don't necessarily mean that the drug (sold under the brand name Veklury) has no value.
Citing data from a trial conducted by the National Institute for Allergy and Infectious Diseases (NIAID), Gilead went on the defense by offering evidence that treatment with Veklury resulted in "clinically meaningful improvements across multiple outcome assessments in hospitalized COVID-19 patients." 
Despite Gilead's confidence in the treatment, the WHO researchers say remdesivir and several other treatments do little to reduce overall mortality or prevent longer hospital stays. They note that the Solidarity trial will continue with a focus on other treatment options.
"Newer antiviral drugs, immunomodulators and anti-SARS COV-2 monoclonal antibodies are now being considered for evaluation via the Solidarity Therapeutics trial," WHO said.