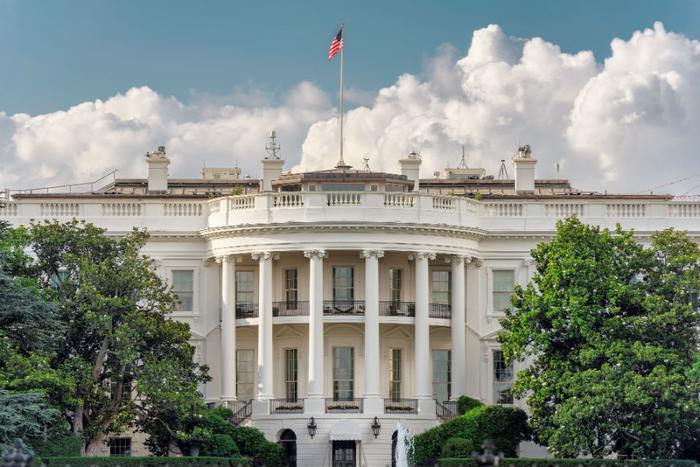 On Thursday, the White House launched its "Pledge to America's Workers" job training initiative, which seeks to train and prepare workers for computer and data-based jobs.
Nearly two dozen companies and associations committed to the initiative, which was launched with the aim of spurring hiring by U.S. employers in a variety of trades and professions currently experiencing a labor shortage.
Companies that committed to expanding apprenticeships for potential workers included IBM, FedEx, Walmart, and Lockheed Martin.
"They will sign the pledge, committing to train and re-train more than 3.8 million American students and workers for new jobs and rewarding careers," Trump during the executive order signing event.
Filling vacancies
Trump noted that the nation's unemployment rate fell to an all-time low of 4 percent last month, but said "people with training" were needed to fill vacancies in a range of industries and professions.
"We want every American to have the chance to earn a great living doing a great job that they love," Trump said at the White House. "When they wake up in the morning, they can't get to work fast enough."
White House adviser Ivanka Trump was also present at the signing ceremony. She said the initiative will equip workers with the training they need to fit new technology-based roles by expanding apprenticeships and increasing on-the-job training to help Americans at all stages of their careers.
"This will spur much-needed action to provide current and future American workers with the training and job opportunities they will need to succeed in our thriving economy and ensure they are able to achieve success not only today, but throughout their careers," she said.
The White House said the pledge could lead to the creation of more than 500,000 new job opportunities.
"Today, we're lifting Americans off the sidelines, out of the margins, and back into the workforce," Trump said. "By signing the Pledge to America's Workers, these great companies... are affirming their commitment to train American workers for American jobs, because America's strength, America's heart, and America's soul is found in our people."