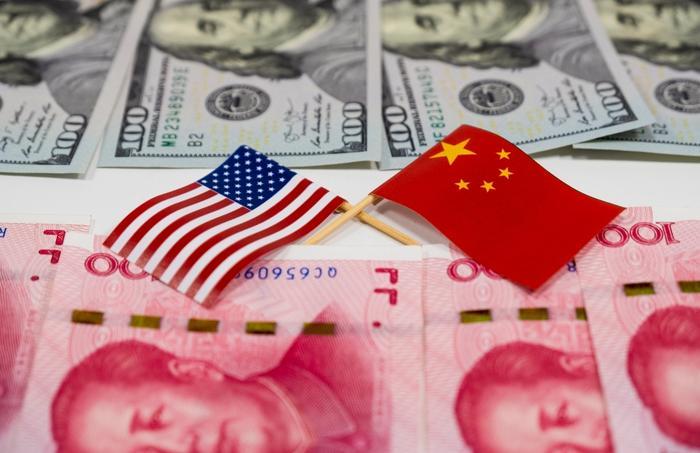 The U.S. and China have agreed on "phase one" of a trade agreement. As a result, China will reportedly nearly double its imports from the U.S., and President Trump canceled the latest round of tariffs on Chinese goods, which were scheduled to take effect over the weekend.
Under the agreement, China is still paying tariffs. The U.S. will continue to levy a 25 percent tariff on $250 billion in Chinese imports, but U.S. Trade Representative Robert Lighthizer says the 15 percent tariff on $120 billion in Chinese products is being cut in half.
On CBS' Face The Nation, Lighthizer said China has agreed to significantly ramp up its U.S. imports, which should please manufacturers and farmers. 
"Keep in mind, by the second year, we will just about double exports of goods to China, if this agreement is in place," Lighthizer said. 
Not quite certain
But that part of the deal doesn't appear to be that certain. China has committed to significant increases in U.S. imports, but it hasn't actually said how much they'll spend and when they'll spend it.
Lighthizer conceded that how beneficial the agreement turns out to be will depend a lot on China and who in the government is making the final decisions. Just as in the U.S., there are some in the Chinese government willing to compromise and others who are holding fast to their positions.
American farmers and their rural communities may have been hit hardest by the trade war because it has cut into U.S. agricultural exports. A few farmers are skeptical that the trade agreement is going to change things quickly.
Brian Kuehl, the co-executive director of Farmers for Free Trade, a group that has opposed the tariffs, told Business Insider that, logistically, jump-starting a massive import program is hard to do.
Lots of boxes to check
Kuehl said there are lots of boxes to check off before large amounts of products can head for China, including infrastructure for inspections and the drafting of new regulations. There's also the matter of supply and demand, which will affect how quickly China can increase its imports.
The phase two trade agreement will be more ambitious, and no one is predicting when it might be reached. However, President Trump said recently it might be better to wait until after the 2020 presidential election to negotiate it.
That agreement will tackle access to the Chinese market for more American products and protection of U.S. intellectual property.