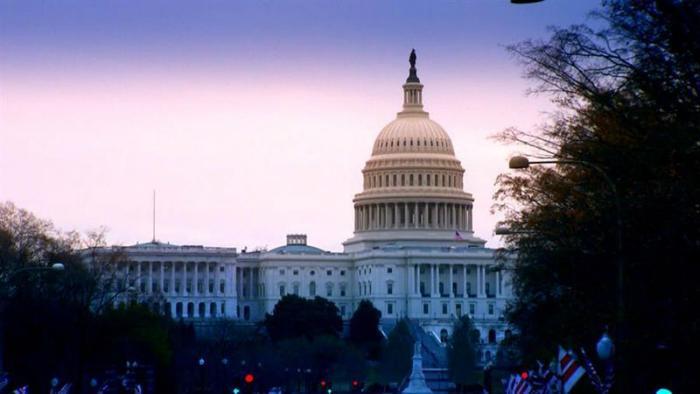 Acting White House Chief of Staff Mick Mulvaney said the prospect of another government shutdown this year is alive and well.
Interviewed on Fox News Sunday, the top aide to President Trump would not rule out the president rejecting a bill from Congress to fund the government if it contains provisions he finds unacceptable.
"The president has to sign a piece of legislation in order to keep the government open," Mulvaney told the network. "He cannot sign everything they put in front of him. There will be some things that simply we couldn't agree to."
Mulvaney said no one wants to disrupt government operations again and force federal workers to go without pay, but he said the shutdown is "technically" still an option.
"We do not want it to come to that, but that option is still open to the president and will remain so," he said.
The last shutdown
Trump and House Democrats sparred over an appropriations bill at the end of December. The president sought $5 billion to begin construction of a wall along the border with Mexico to slow the flow of illegal immigrants to the U.S. Democrats balked at any funding. With no appropriation legislation, the result was the longest government shutdown in history.
Trump eventually signed a funding measure with border wall financing but held open the option of shutting the government down again in three weeks or declaring a national emergency and appropriating military funds to begin construction.
No one really wants that to happen, so negotiators from the House and Senate have been working for days to reach a long-term appropriations bill that the president will sign. Time is running short since the first of many government agencies run out of spending authority on Friday.
According to a report by Fox News, talks between Congressional Republicans and Democrats over border wall funding have now completely broken down, and hope that a deal can be reached is fading fast.
If anything, Washington remains even more divided along partisan lines, as evidenced during last week's State of the Union speech. Democrats, who now hold the majority in the House of Representatives for the first time in nearly a decade, pointedly sat on their hands during most of the speech while GOP lawmakers applauded.