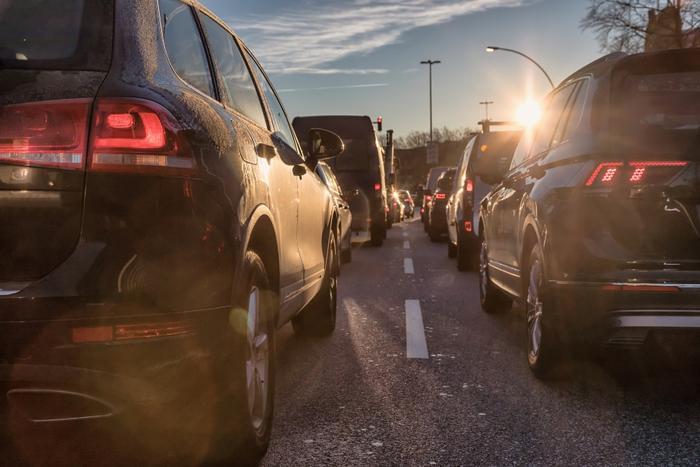 If you point your ear towards Washington, D.C. today and hear nary a peep, it may be because the Trump administration has discretely dropped its antitrust investigation of the State of California's agreement with four major automakers in regards to clean emissions standards.
However, 2,722 miles away in Sacramento, California, Governor Gavin Newman is having a good laugh. "These trumped up charges were always a sham -- a blatant attempt by the Trump administration to prevent more automakers from joining California and agreeing to stronger emissions standards," he said.
The White House originally launched its probe after California signed a milestone deal with BMW, Ford, Honda, and Volkswagen to expand the circle of California's strict emissions standards to include any vehicles those automakers sell nationwide. At the time, it was seen as a dare to the Trump administration, which was trying its best to reverse Obama-era fuel efficiency minimums. 
"This is a big loss for the president and his weaponization of federal agencies -- and a victory for anyone who cares about the rule of law and clean air," Newsom said.
In the Courthouse News Service's coverage of the situation, California Attorney General Xavier Becerra said that the U.S. Justice Department should spend its time and resources focusing on "real anticompetitive behavior" rather than going after automakers willing to combat pollution.
Getting to green
Twelve other states and the District of Columbia have joined California in getting greener on the highway,  including Connecticut, Delaware, Maine, Maryland, Massachusetts, New Jersey, New York, Oregon, Pennsylvania, Rhode Island, Vermont, and Washington state. Other automakers have also joined in, including Mercedes-Benz.
With cars and trucks coughing up nearly 30 percent of U.S. greenhouse gas emissions and the Environmental Protection Agency (EPA) taking a proactive stance towards informing consumers on the status quo and alternatives they can take, there was certainly sufficient evidence that something needed to be done.
"The only way to really reduce greenhouse gas emissions as opposed to these other traditional pollutants is to either switch the technology or get very high gas standards," said Deborah Sivas, director of Stanford Law School's Environmental Law Clinic. 
"So the way these standards get set is kind of on a rolling five-year basis, so that the auto industry can plan its production for the next five years. We had this big deal, and during the 2012 to '16/'17 period, standards ramped up very slowly. But then they're supposed to ramp up very quickly. By 2025, we're supposed to get close to 55 miles per gallon (mpg) as the corporate fuel economy standards."
Everyone needs to chip in
Automakers getting their vehicles to 55 mpg in five short years might be doable, but the question mark remains with consumers.
Truck sales continue to grow exponentially thanks to lower gas prices, a metric not lost on Ford which has decided to do away with its production of sedans and focus on trucks and utility vehicles.
In the sunset years of the Obama administration and its Corporate Average Fuel Economy (CAFE) initiative, the EPA admitted that getting to 55 mpg would be hard to meet if consumers continue purchasing less fuel efficient trucks and SUVs. That puts a greener auto world between a rock and a hard place.
If that 55 mpg mark is lowered -- say to the 2021 goal of 41mpg -- the Consumer Federation of America (CFA) argues that it would rob motorists of savings at the gas pump by as much as $3,500 per household, not to mention cut about $150 billion from economic growth, spike operating costs to an additional $150 billion, and lose more than $50 billion in environmental and public health benefits.
On the other side of the coin, though, automakers would come out ahead. The CFA's number-crunching says automakers would realize about $50 billion in savings, while the rest of the economy would reap as much as $350 billion.