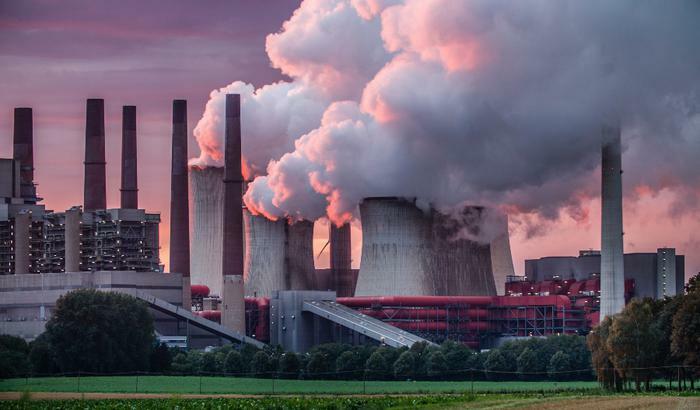 President Biden has announced a new initiative intended to reduce the country's greenhouse gas emissions. The administration's efforts will be focused on emissions from cement, aluminum, and steel. If the initiative lives up to the White House's expectations, about a third of the nation's greenhouse gasses will be eliminated.
The effort has a direct connection to Biden's other "clean energy" efforts, such as low-carbon production of the steel and aluminum we need for electric vehicles, wind turbines, and solar panels, and the clean concrete needed to upgrade our transportation infrastructure. 
As a bonus, Biden says the initiative will also produce more jobs and give the economy a shot in the arm and is a perfect partner for its "America COMPETES Act."
"These actions will create more good-paying jobs and follow on a historic comeback for American factories, with 367,000 manufacturing jobs added during President Biden's first year in office, the most in nearly 30 years," the White House said in a statement. 
"Further strengthening our industrial base will revitalize local economies, lower prices for consumers, provide more pathways to the middle class through union jobs, and boost American competitiveness in global markets."
High hopes
Clean energy has been a major focus of the Biden administration. Not only have officials promised billions of dollars in tax incentives for companies to build out solar and wind energy offerings, but the administration has also been campaigning for consumers to move toward electric vehicles.
Unfortunately for Biden, those efforts are stuck in Congress at the moment, and conditions aren't improving as they wait there. Reports indicate that greenhouse emissions rose in 2021, further setting clean energy initiatives back.
In comments made to New York Times, Michael Greenstone, an economist at the University of Chicago, called the new policy moves targeting industrial emissions "bite-sized," but he said they were necessary in the absence of action from Congress.
"The country is now in a position where it must pursue climate change on a very thin reed," Mr. Greenstone said.
Biden's efforts are also getting pushback from his own government, where changes could make the most impact. As an example, the president ordered federal government agencies to switch gas-powered vehicles for electric-powered ones over the next 12 years, but the Postal Service – which has the biggest fleet of vehicles and could make the most impact – said it couldn't meet the president's request and bought more than 150,000 gas-powered trucks instead.